Emergency Tree Removal in Peshastin – Available 24/7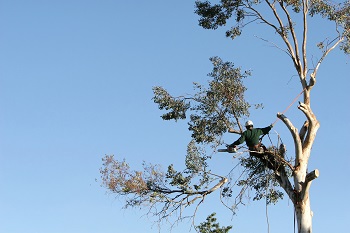 If a tree has come down on your Peshastin property and needs to be removed quickly, don't waste any time searching for an emergency tree removal near me, just pick up the phone and call P&D Logging and Tree Service.
Most of the time, weather conditions are responsible for trees (or large branches) falling unexpectedly. The Peshastin community is considered one of the coldest areas in the State of Washington. With freezing temperatures, 50+ inches of rain, and 260+ inches of snowfall, your trees have to withstand a lot.
Our emergency tree work is available to homeowners, business owners, and municipal property owners. Our emergency tree removal service involves:
Working in all types of weather conditions & environments
Lifting trees safely utilizing a crane truck
A team of tree removal specialists
For 24-hour tree removal, get ahold of us now! 425-569-0900
Unsafe or Dangerous Tree Limb Removal in Peshastin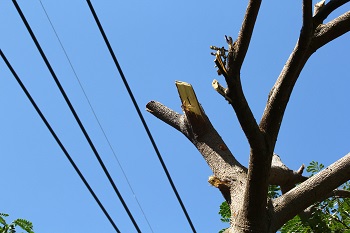 Our emergency tree services also cover tree limb removal. A main tree branch is capable of doing considerable damage if it ends up on your roof, across your car, or crashing into other structures on your Peshastin property. Other times, a tree limb removal is a precautionary step to prevent a dangerous situation in the future.
If you have one or more tree limbs that are now, or most likely will in the future, create a dangerous or hazardous situation, opting for a tree branch removal service now can reduce the risk of:
Expensive damage repair costs
Bodily injury to family, neighbors, or employees
Dangerous interference of overhead electrical lines
Blockage or total obstruction of sidewalks and roads
Large branches breaking during the next storm
If you are facing an emergency and need storm damage tree removal services now, or you're taking a proactive approach with a tree limb removal in the Peshastin area, you can count on us to get the job done!
Emergency Tree Removal Service for Peshastin Residents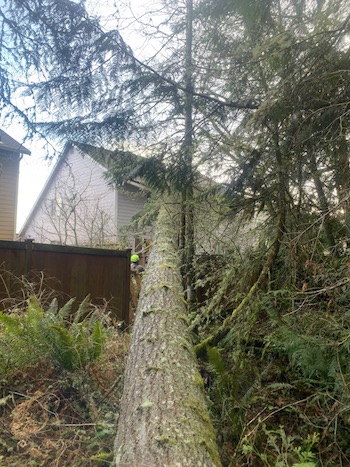 Helping you restore your Peshastin property to a safe condition is our primary concern.
Since 1977, our tree removal specialists have been well known throughout the greater Puget Sound and Eastern Washington communities. We are proud to serve Peshastin property owners with emergency tree removal services as well as a variety of other tree care help.
Our methods are well-honed, we utilize industry-specific gear and equipment, and our tree removal crews are highly trained and experienced to take on your emergency tree removal (or limb removal) needs.
Why choose us for an emergency tree removal service?
Strict adherence to safety protocols
Free estimates, free consultations
Licensed, bonded, insured
Reasonable and competitive pricing
Help with insurance claim
Reach out to P'n'D Logging and Tree Service for your emergency tree removal service needs in Peshastin. 425-569-0900