Emergency Tree Removal in Monroe – Available 24/7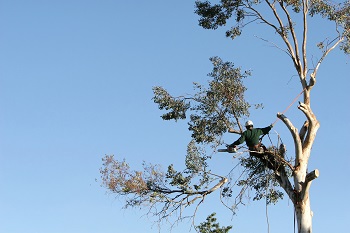 If you've been searching for an emergency tree removal near me in Monroe, you've come to the right place. P'n'D Logging and Tree Service has provided emergency tree services to the greater Puget Sound and Eastern Washington area for decades.
An emergency tree removal service is essential if a fallen tree poses a threat to persons, property, or structures. Most of the time, trees can be uprooted, and branches can break off when a storm includes high winds, inordinate rain, and/or snow and ice. While you're safe inside your home or Monroe office, your trees take a real beating!
Our 24-hour emergency tree removal service is the right choice for homeowners, business owners, and municipal property owners.
We work in all environments and weather
Our crews are highly experienced tree professionals
Our crane trucks can safely lift a tree
If you need help in the Monroe area, call 425-569-0900 for emergency tree removal services.
Unsafe or Dangerous Tree Limb Removal in Monroe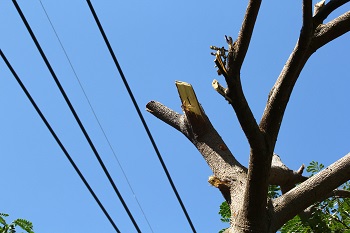 A tree limb removal is a similar type of emergency, especially if you already have a huge limb perched on your roof or laying across your car! However, a tree limb removal service can also be for precautionary reasons. Being proactive today and greatly reduce the risk of damage tomorrow.
A tree limb removal should be considered if you have branches that would cause severe damage if they fell (dangerous), or if they are creating a hazardous situation right now.
If you act before the accident happens, a tree branch removal can lessen the risk of:
Pricy property and home repairs
Person or pet injuries
Obstruction of power lines
Blockage of sidewalks, walkways or roads
Our emergency tree service team can remove hazardous or dangerous branches and safely lift an entire tree or big limbs that have fallen wherever they chose on your Monroe property!
Emergency Tree Removal Service for Monroe Residents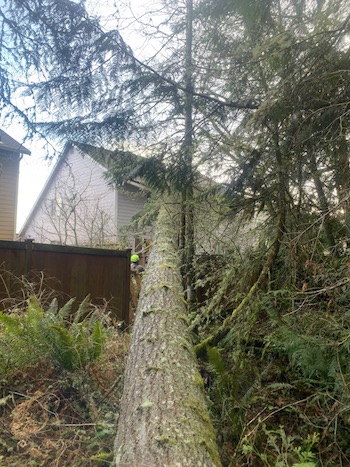 When you hire us for an emergency tree removal service, you will get the best of the best. We not only have the right gear and industry-specific specialized equipment, but every member of the crew is a tree removal expert.
Our emergency tree removal service is fast and efficient; our goal is to help you make your property safe again. We follow proven refined methods for removing a tree and protect the safety of the crew and customers by adhering to the highest level of safety requirements as outlined in best industry practices.
Other benefits we offer:
Family-owned & operated
Competitive rates
Licensed, bonded, insured
Insurance claim assistance
Free estimates
Free consultations
Reach out to P'n'D Logging and Tree Service at 425-569-0900 for any emergency tree removals in Monroe.