Emergency Tree Removal in Kent – Available 24/7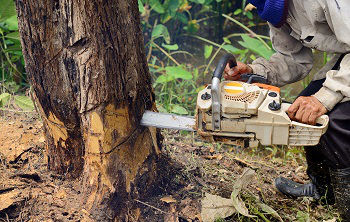 We are professionals that specialize in removing high-risk trees from residential, commercial and municipality properties in Kent.
With an emergency response team and its extensive experience since 1977, we are the company to call involving any type of tree service requirement.
Whatever type of hazardous issue you may be experiencing, we are available 24/7 for emergency tree removal conditions such as:
Lightning strikes
High-risk construction site mitigation
Dead or weakened trees resulting from drought
Uprooted trees from strong winds
Heavy weight from wet snow and ice
Pest infestations and diseases
Instability of low-hanging limbs over streets, walkways and buildings
Call us today for a free written estimate.  No job is too large or too small for our team!
Unsafe or Dangerous Tree Limb Removal in Kent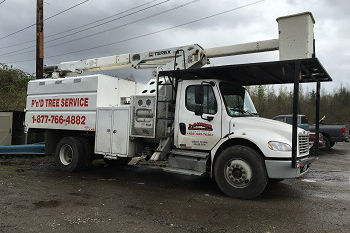 If you are concerned about an over-hanging limb that presents an imminent danger to a building structure, sidewalk, your property or that of others in Kent, call us rather than attempt to remove it on your own.
We are knowledgeable about the condition of trees, and are trained and equipped to work safely conducting an unsafe or dangerous tree limb removal for conditions such as:
Interference with utilities and structures
Diseased or insect-infested
Obstruction of streets, driveways or sidewalks
Storm damage
Dying, weakened or dead limbs
We can carefully assess the condition of the tree, and provide the best possible solution for tree limb removal in a safe manner.
Call today for a risk assessment, or immediate service if there is a potential risk to persons or property.
Emergency Tree Removal Service for Kent Residents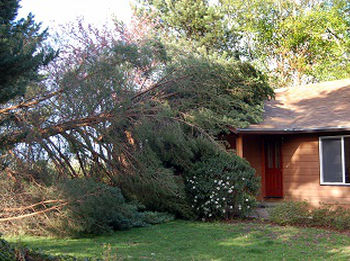 Removing a tree is considered a last resort for us because of our concern about their health, functionality and significant value to property.
However, there are circumstances when removing a tree is necessary.
Known as the best in the Northwest, we specialize in low impact crane-assisted emergency tree removal of fallen and hazardous trees, and tree-felling procedures using advanced cutting techniques.
In addition to our years of experience assisting thousands of clients, these are reasons Kent residents call us for emergency tree removal services:
State-of-the-art equipment and tools
Experience in working in all types of conditions and environments
Family-owned and operated
Licensed, bonded and insured
Free detailed and written estimates
Great safety record
Insurance claims assistance
Ability to respond quickly with 24/7 emergency services
Call P and D Logging and Tree Service at 425-569-0900 for a field inspection and safe low-impact crane-assisted extractions from difficult to reach locations into a safe drop zone.