Emergency Tree Removal in Gig Harbor – Available 24/7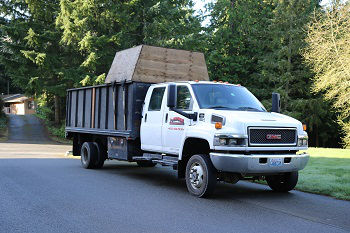 We are a family owned and operated contractor service providing emergency tree removal in Gig Harbor.
Our professional crew is prepared to respond to emergency tree removal needs on a 24/7 basis to make your home or property safe.
Whether you need dangerous tree limb removal, our low-impact crane for emergency tree removal from a difficult or confined area, or a crane truck to safely lift a tree that has suffered storm or wind damage, our experienced team of highly trained professionals can get the job done safely and efficiently.
Our tree professionals provide emergency tree removal in all types of environments and conditions to assist:
Construction companies
Residential homeowners
Home builders
Local cities and municipalities
Commercial, corporate and business owners
If you are a victim of strong winds or heavy snow storms and ice that has created devastating damage to trees in your area, call "the best in the Northwest" for emergency tree removal.
Unsafe or Dangerous Tree Limb Removal in Gig Harbor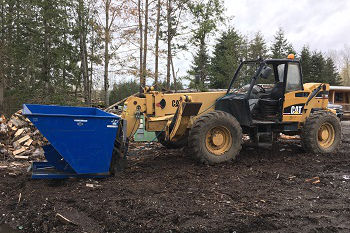 We have a fully equipped team of professionals to provide unsafe or dangerous tree limb removal in Gig Harbor.
The weight of a damaged or dying overhanging limb poses a significant safety hazard that should be assessed by expertly trained tree limb removal professionals that have the knowledge, tools and equipment to help restore your property to its former safe condition.
We are qualified to conduct assessments and tree limb removal to avoid:
An unacceptable risk of injury to you, the public or nearby properties
Interference with utilities
Obstruction to nearby streets, sidewalks or driveways
Risk of damage to roofs, vehicles or buildings
Any large and damaged limb can create has much damage as an entire tree, so it is important to call for our tree limb removal services before strong winds or a storm causes it to fall.
Call our office to request a free written estimate for services.
Emergency Tree Removal Service for Gig Harbor Residents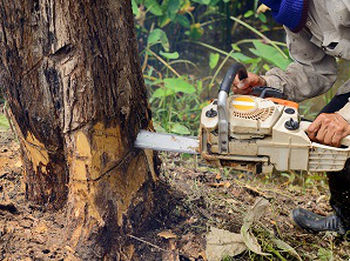 As one of the most experienced emergency tree removal service providers in the Pacific Northwest, we can safely remove large or small trees that pose a risk to homeowners in Gig Harbor.
We use state-of-the-art technologies, tools, equipment and methods to ensure safe emergency tree removal service with a crane truck, low-impact crane, or by experienced climbers working in coordination with a ground crew to remove trees with no damage to your home.
These are additional reasons to call us for emergency tree removal services:
Free detailed written estimates
Licensed, bonded and insured
Years of experience since 1977
24/7 response for emergency tree removal services
Competitive rates
We work with your insurance company on claims
Call P and D Logging and Tree Service for high quality emergency tree removal service with 24/7 response. One call does it all! 425-569-0900