Emergency Tree Removal in Fircrest – Available 24/7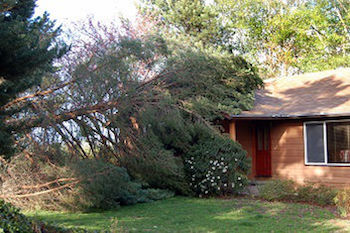 Winters in Fircrest and around the Puget Sound area are known for cold and wet conditions. When the soil becomes saturated, trees are standing targets for the next windstorm!
It's not uncommon that Fircrest residents could suddenly find a tree on the roof of their house, laying on top of a car, or sprawled across their landscaping. Instead of looking for emergency tree removal near me Fircrest, get a hold of the emergency tree work professionals at P'n'D Logging and Tree Services.
Storm damage tree removal is the most common but there are other good reasons for emergency tree services if a tree:
Is weakened internally by disease
Poses a safety threat
Trimming cannot overcome an obstruction
Is dead but still remains standing
Our emergency tree removal service crew utilizes a crane truck to lift the tree from your residence or business building safely taking great care not to cause additional damage.
Unsafe or Dangerous Tree Limb Removal in Fircrest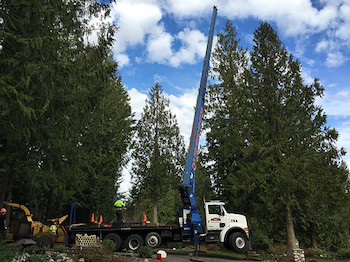 Fircrest property owners can also contact us for emergency tree limb removal services. A big limb can often do as much harm as a complete tree. Our highly trained tree limb removal team will help you to bring your property back to a safe condition.
If you have been a victim of fallen trees or downed limbs due to ice, high winds, or heavy snowfall, on your residential or commercial property, we can help. In addition to our 24-7 emergency tree removal response, we::
Offer free written estimates
Are licensed, bonded & insured
Have affordable, competitive rates
Our primary goal is removing the downed tree or limbs from your Fircrest home or business establishment, efficiently and safely taking great care to minimize further damage to your structures or property.
Emergency Tree Removal Service for Fircrest Residents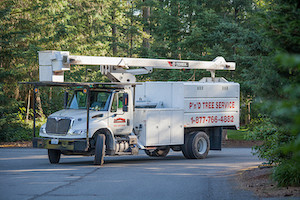 Emergency tree removal is definitely NOT a DIY project. There are a lot of things to think about when attempting emergency tree work. As experts in the industry, we possess the experience necessary to evaluate the overall situation and decide on the right approach for removing the limbs and trunk.
Instead of risking injury, Fircrest home and business owners are encouraged to call us for an emergency tree removal service. In addition to our focus on safety, we:
Use low-impact cranes
Have experienced tree service technicians
Have the best gear & property equipment
Will assist with insurance company claims
Work on residential, commercial & municipal property
If you want emergency tree removal services in Fircrest, get a hold of the pros at P'n'D Logging and Tree Service. (425) 569-0900