Emergency Tree Removal in Fall City – Available 24/7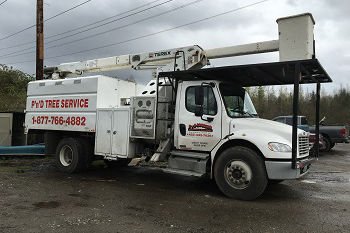 The effects of prolonged drought or excessive amounts of ground moisture and strong winds can quickly create an urgent need for emergency tree removal.
We have a 24/7 emergency response team that specializes in hazardous, emergency and low-impact crane-assisted emergency tree removals.
With years of experience working in all types of conditions and environments, we use advanced equipment and industry safe practices to ensure safe tree removal for residential, commercial and municipal clients in the Fall City area.
We are available 24/7 for conditions such as:
Storm damage causing uprooted trees
Dead, dying or weakened trees with diseases and pest infestations
Damaged trees resulting from lightning strikes
Hazardous weight conditions from ice and wet snow
Dangerous tree conditions on a construction site
Leaning trees causing an obstruction and an unacceptable risk
Call us if you have a situation that requires immediate response.  Our crew will work with you through the entire process from your initial call through successful completion, including assistance with filing an insurance claim.
Unsafe or Dangerous Tree Limb Removal in Fall City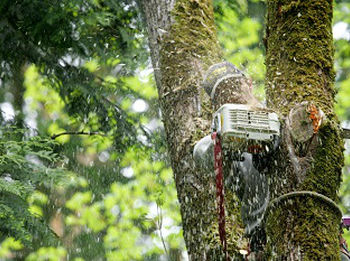 It is common in our area to experience storms that create perilous tree limb conditions considered to be an unacceptable risk to personal or public properties.
We are a professional tree service company that cares about the health, appearance and safety of our local trees.  Complete removal is a last resort for us.
When storm damage or other acts of nature cause unsafe or dangerous conditions in which limbs could fall, we have an experienced crew to perform tree limb removal services to avoid:
Interference with buildings and roofs
Landing on vehicles
Obstructing driveways, public streets or sidewalks
Injury to humans or animals
As experienced contractors serving the Fall City area, we are committed to preventing unsafe conditions and protecting your safety with timely tree limb removal.
Call us today to avoid property damage or serious injuries.
Emergency Tree Removal Services for Fall City Residents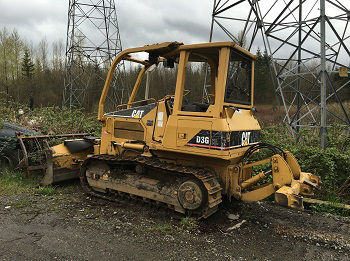 As professionals in tree care services, we are aware of the hazardous risks associated with emergency tree removal services.
We have a reputation as the best in the Northwest for successfully felling or removing a tree that poses an unacceptable risk, that is interfering with surrounding structures, or obstructing roadways, streets and sidewalks.
With our knowledge of advanced cutting techniques, equipment, tools and tree physics, we can safely remove an uprooted tree, or perform safe extractions from hard-to-reach places to a safe drop zone with the use of our specialized low-impact crane.
These are a few reasons for Fall City residents to choose us for emergency tree removal services:
Extensive experience working in every type of environment and conditions
Family-owned and operated
Licensed, bonded and insured
24/7 emergency services
State-of-the-art technology, machines and tools
Free detailed and written estimates
We offer insurance assistance
Great safety record
Customer service excellence
Call P and D Logging and Tree Service – a great team of professionals with experience in handling all types of tree removals.  425-569-0900