Emergency Tree Removal in Fairwood – Available 24/7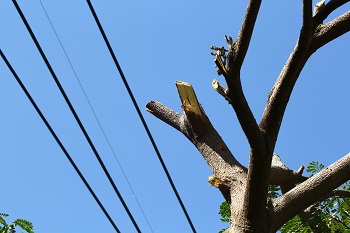 Has a tree fallen in your home? Do you need a dependable company for emergency tree removal in your area? For an emergency tree removal services for your home or office, look no further.
PnD Logging and Tree Service is a company has an emergency tree removal crew in Fairwood, WA. We have been in the tree removal business since 1977, making us one of the best companies when it comes to emergency tree removal in the Fairwood region.
Give us a call for emergency tree removal and our team will be at the spot in no time! Our team has performed emergency tree removal after storms, snowfall, heavy rains and windstorms. For a speedy, dependable and efficient emergency tree removal service, call us.
We provide emergency tree removal for:
Houses
Offices
Municipalities
Unsafe or Dangerous Tree Limb Removal in Fairwood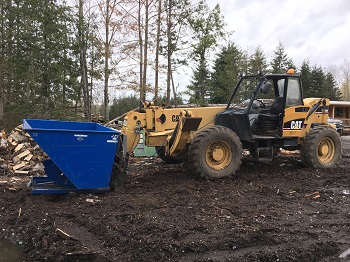 A tree limb can actually be very serious hazard, especially during storms and heavy winds. A hanging limb is unsafe when it is:
Low hanging
Dead
Diseased
Broken
If you have noticed a low hanging branch on your tree, a broken branch or a branch which is looking yellow or brown, it is best to opt for tree limb removal. In case of a storm, these low hanging tree limbs are very dangerous.
Without timely tree limb removal, the branches can damage cars, electrical wires, houses and more. Need a company for tree limb removal in the Fairwood area? Give us a call and our tree limb removal squad will be there.
Emergency Tree Removal Service for Fairwood Residents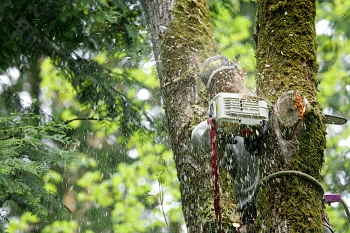 A good emergency tree removal service does not only think of a tree limb as a hazard but will also look at things like low hanging branches, dead branches, diseased branches and broken branches.
It is on this basis that we opt for tree limb removal or an emergency tree removal of the whole tree. As an emergency tree removal service, our aim is not to just remove hazardous branches but also trim the trees and remove unwanted branches to ensure safety.
Why choose us for emergency tree removal service:
Liscned, bonded and ensured
Safety is our first priorty
Available 24/7
Skilled and trained teams
For a reliable and effective emergency tree removal service in Fairwood area, get in touch with P and D Logging and Tree Service.
Reach us to book an appointment at (425) 569-0900.