Emergency Tree Removal in Buckley – Available 24/7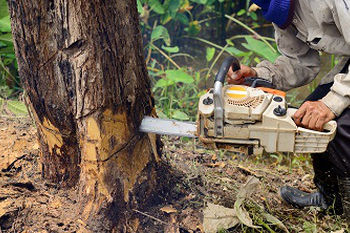 We are proud of our record of safe and efficient tree limb removal services and 24/7 emergency tree removal in Buckley and the greater Puget Sound since 1977!
With cranes, crews and gear ready to respond to most any residential, commercial or municipal site, our highly trained tree professionals are experienced in providing emergency tree removal as a result of:
Harsh conditions associated with winter storms
Typical PNW strong winds and driving rain
Lightning strikes
Diseased trees
Drought-related weakened or dead trees
Construction mitigation
With specialized state-of-the-art equipment including emergency tree removal by a crane from hard-to-reach areas, we are fully equipped to handle most any emergency.
Call our office for safe and efficient 24/7 emergency tree removal by the best in the Northwest!
Unsafe or Dangerous Tree Limb Removal in Buckley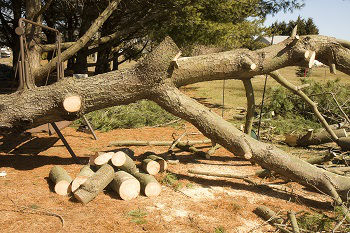 If you have dangerous or structurally weak tree limbs that pose a threat or safety liability, call us at once for professionals that specialize in tree limb removal in Buckley.
Any form of emergency tree removal, or tree limb removal should be conducted by experts that are licensed, bonded and insured, and who provide planning and management services to avoid danger to adjoining property, structures, utilities, persons or pets.
As tree service experts specializing in emergency tree removal service and tree limb removals, we are highly qualified to work with construction companies, builders, local cities and municipalities to help avoid:
Endangerment to users of public property
Interference with nearby structures or utilities
Obstruction of streets or sidewalks
Damage to roofs or siding
Risk to persons or pets
We highly recommend immediate assessment of damaged, diseased, dead or low hanging limbs for potential tree limb removal to avoid a hazardous condition in the event of a storm or strong winds.
Call today to report a hazardous tree and its defects that could cause significant damage.
Emergency Tree Removal Service for Buckley Residents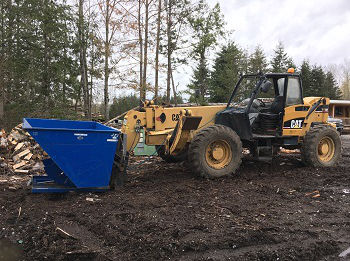 We can quickly mobilize a highly qualified response team to provide emergency tree removal service for Buckley residents on a 24/7 basis.
With the use of state-of-the-art equipment, latest technology and a team of highly skilled operators experienced in working in every type of environment and conditions, we can provide safe and efficient emergency tree removal service, leaving your property in top notch condition regardless of the size of the project.
These are a few additional reasons to call us for emergency tree removal service:
Free written estimates
Professionals with extensive experience & excellent safety record
Highly skilled experts in all types of conditions
Licensed, bonded and insured
Latest state-of-the-art equipment, technologies and methods
Competitive rates
Rapid crew deployment for 24/7 emergency response
Call P and D Logging and Tree Service for safe and efficient emergency tree removal service. 425-569-0900