Emergency Tree Removal in Bonney Lake – Available 24/7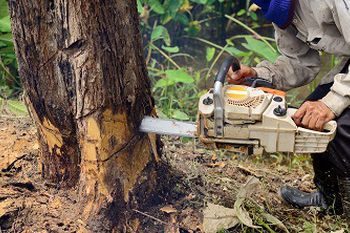 When you need emergency tree removal in Bonney Lake, we are available 24/7 to respond with highly skilled workers, latest equipment and refined methods to complete the task safely and efficiently.
As a family owned and operated business since 1977, we specialize in providing emergency tree removal across the Greater Puget Sound area.
Using latest technology and state-of-the-art equipment to ensure your property will not be further damaged, our professional crew can provide emergency tree removal and high-risk tree limb removal in all types of environments and conditions for:
Residential homeowners
Business owners
Construction companies
Builders
Corporate owners
Local cities and municipalities
With our years of experience in emergency tree removal, we have the capability to immediately mobilize the crew, assess the condition, neutralize the danger zone, and take control of the emergency all the way through clean-up.
Call us for a free written estimate for emergency tree removal. We are equipped to respond 24/7//365!
Unsafe or Dangerous Tree Limb Removal in Bonney Lake
Trees are highly susceptible to high winds, storms of any nature, and lightning strikes that require professional tree limb removal in Bonney Lake.
If you have a cracked or splitting tree that is threatening to fall, we highly recommend calling for professional tree limb removal as the best course of action to avoid:
Interference with nearby utilities
Obstruction of streets, sidewalks or driveways
Danger of injury to you, the public or pets
Damage to roofs, nearby structures, vehicles or buildings
Potential damage to adjoining property
The weight of damaged tree limbs is great, and tree limb removal can be very dangerous as a do-it-yourself project.
If you have a fallen tree, call us for emergency tree removal services. And in the event of a cracked, split or dead branch that is threatening to fall on your home or property, call for professional tree limb removal.
Emergency Tree Removal Service for Bonney Lake Residents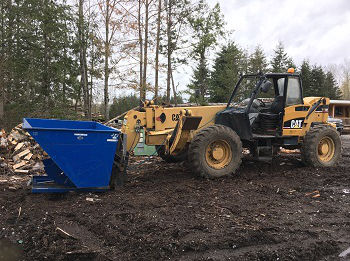 With wind storms, heavy snow storms and ice that can cause devastating tree damage in the Pacific Northwest, emergency tree removal service by our expert crews is the best way to ensure safety and efficiency for Bonney Lake residents.
Our highly skilled crews specialize in emergency tree removal service using latest technology, state-of-the-art equipment and refined methods to safely remove fallen trees and debris.
With years of experience since 1977, these are a few additional reasons to call us for emergency tree removal service:
Licensed, bonded and insured
Competitive rates
Always free written estimates
Cranes, gear and professional crew ready to respond
We work with your insurance company on claims
Quick mobilization
Compliance with highest level of safety standards
Call P and D Logging and Tree Service for emergency tree removal service in any type of environment and conditions. 425-569-0900