Emergency Tree Removal in Bellevue – Available 24/7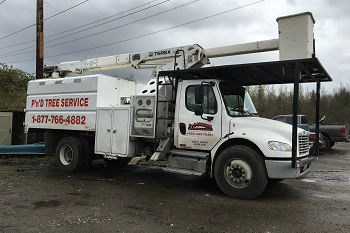 If you are in need of emergency tree removal, call us for 24/7 emergency services!
Even healthy trees are susceptible to effects of wind and storm damage, especially when the ground has become saturated and the tree roots have become unstable.
We specialize in emergency tree removal service for residential, commercial and municipal sites in the surrounding Bellevue area.  Our professional crew is experienced in working in all types of environments and conditions to provide safe removal of trees resulting from:
Winter storm damage
Strong winds and heavy rains
Lightning
Drought conditions that have left trees weak or dead
Disease or insect-infestation
We also provide emergency tree removal in the event of hazardous conditions on construction sites.
Call us today for top-level service from the best in the Northwest!
Unsafe or Dangerous Tree Limb Removal in Bellevue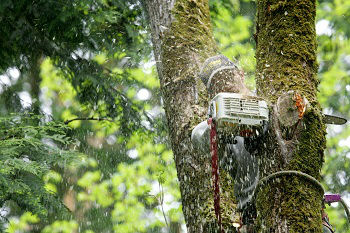 Our well-trained staff is highly-qualified and capable of assessing your property to determine the potential threat of unsafe or dangerous limbs, and establishing the best methods for performing tree limb removal in a safe manner.
Not only are most removal projects unsafe as do-it-yourself projects, but it is important to consult with experts like us that are knowledgeable in evaluating the health of trees with unsafe limbs.
While emergency tree removal is always a last resort, there are circumstances when it may be necessary to avoid the likelihood of future damage to you, your property or the public.
These are circumstances that may require full removal of a tree, or tree limb removal service:
Considered to be an unacceptable risk
Dead, weak, extreme decay or dying
Significantly damaged by storms or wind
Interference with utilities or structures
Located within a construction zone where removal is necessary
With our years of experience and safe practices as tree experts dating back to 1977, we are the company to call for selective removal of unsafe trees or limbs in Bellevue.
Emergency Tree Removal Service for Bellevue Residents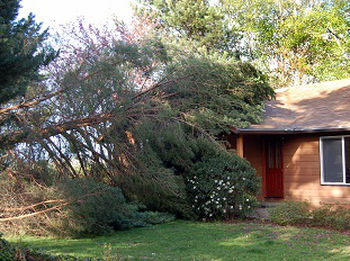 Our professional crew specializes in emergency tree removal services for residents of Bellevue, providing expert extraction with specialized state-of-the-art equipment.
We use a variety of methods depending on the tree size, its location and whether it is in easily accessible open spaces, or tight and hard-to-reach places.
When large trees and limbs are involved, we combine the skills of our crew with our low-impact crane to hoist the tree from a confined area into a safety zone where it can be dismantled and removed in a matter of hours, and generally at a lower cost than other methods.
If you are in need of emergency tree removal, these are reasons to choose us:
Licensed, bonded and insured
Highly qualified and skilled crew that works seamlessly to complete the project
24/7 emergency services
We provide insurance assistance
Free written estimates
Family-owned and operated
Competitive rates
State-of-the-art equipment and tools
Call P and D Logging and Tree Service for the best in the Northwest low-impact emergency tree removal!  425-569-0900