Emergency Tree Removal in Ballard – Available 24/7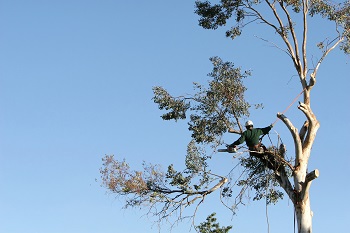 P'n'D Logging and Tree Service has been helping Ballard homeowners, business owners, and municipal property owners with their tree care needs since 1977.
There are a variety of reasons when emergency tree removal services may be required. The top one is related to the intensity of winter storms that are a common occurrence in Ballard and throughout the PNW. While it's easy to protect your home or business, your trees must withstand excessive rain, strong winds, and the additional weight of ice or snow.
Our 24-hour emergency tree removal service will be there when you need us the most!
We work in all types of weather
Tree removals can be done in any environment
Our crews are highly trained tree professionals
We can utilize a crane truck to safely lift trees
If you live or work in the Ballard area and need emergency tree removal services, give us a call right away! 425-569-0900
Unsafe or Dangerous Tree Limb Removal in Ballard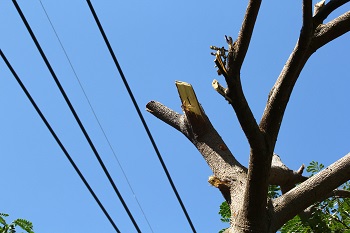 An emergency tree removal service or tree limb removal is the first thing you might think about when you see a tree has crashed on your roof, car, or other structure. But a tree limb removal can also be a proactive measure to guard against future problems.
You should consider a tree limb removal service if your Ballard home or commercial property has one or more tree limbs that are presenting a dangerous or hazardous situation. By choosing to do a tree branch removal now, you will alleviate the risk of:
Costly property damage repairs if they fall
Injury to family, friends, and employees
Interfering with power lines
Blocking or obstructing streets or walkways
Our emergency tree services include removing dangerous or hazardous tree limbs along with removing large limbs or entire trees that have fallen due to strong weather conditions in and around the Ballard community.
Emergency Tree Removal Service for Ballard Residents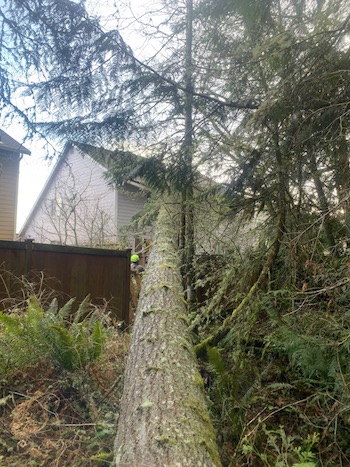 Making your Ballard property safe is our primary goal. Our emergency tree removal service is led by a team of tree removal experts who have the best equipment, the right gear, and proven methods. You can count on us to be there when storms rack havoc within the Puget Sound region.
Not only can you expect quick and efficient emergency tree removal services, but it's important to note that every service we provide follows strict industry standards regarding safety procedures for the utmost protection of our employers and our customers.
Other advantages of choosing P'n'D for an emergency tree removal service:
Family-owned & operated
Free estimates
Licensed, bonded, insured
Competitive rates
Free consultation
Insurance assistance
Get a hold of P'n'D Logging and Tree Service for your emergency tree removal requirements in Ballard. 425-569-0900