Emergency Tree Removal in Auburn – Available 24/7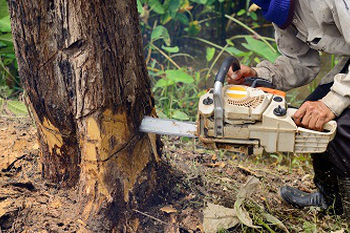 When you require emergency tree removal for residential, commercial or municipal sites in the Auburn area, call for our highly-trained and experienced professionals!
Nothing gets in the way of our experts that have experience in working in every type of condition and environment relating to hazardous or storm-damaged trees requiring emergency tree removal services.
We have a crew available for 24/7 services with the skills and equipment to handle emergency tree removal resulting from:
Storm damage
Insurance claims
Cracked or splitting trees or branches threatening your property
Receipt of a notice or demand of an insurance company relating to safety issues
Hazardous conditions on a construction site
Special conditions requiring the use of crane services
We have a reputation as the best in the Northwest!  Call us today.
Unsafe or Dangerous Tree Limb Removal in Auburn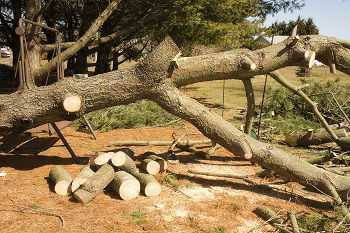 No one plans for unsafe or dangerous tree limb removal needs.
However, it is a common request from residential and commercial property owners, as well as municipalities and construction companies in the Auburn area, usually resulting from storm damage, strong winds, or mature trees that have developed significant defects.
If you suspect that a tree with unsafe or dangerous limbs may pose a threat to you or the public, call and let us conduct an assessment.
These are a few reasons to call us for emergency tree removal or tree limb removal service:
Years of experience in evaluating unacceptable risks
Ability to perform dangerous removals in a safe manner
Experience in removals without risk of additional damage to property
State-of-the-art equipment
Trained experts that specialize in selectively removing branches or limbs
Call today for our experts to assist you in the event of unexpected damage to one or more of your trees.
Emergency Tree Removal Service for Auburn Residents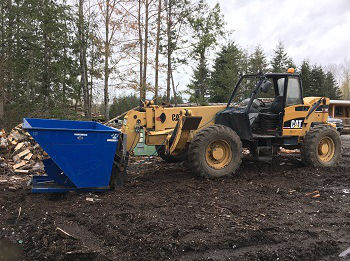 We have a crew that specializes in emergency tree removal, equipped with specialized state-of-the-art equipment and experienced in handling hazardous or fallen trees.
No matter how large or small, or the degree of difficulty a project imposes, when the emergency call comes in to us, we mobilize our crew to assist during an urgent time of need.
In addition to skilled climbing technicians, we can call into service our low-impact crane for safe emergency tree removal from a restricted or confined area that allows maneuverability through the air onto a safe drop zone with little to no property disruption.
These are a few additional reasons for Auburn residents to choose us for emergency tree removal service:
Quick response and efficient service
Licensed, bonded and insured
Offer insurance assistance
24/7 emergency services
Free detailed and written estimates
Customer service excellence
Competitive rates
We are a family-owned and operated business
Call P and D Logging and Tree Service to handle your tree emergencies.  Our highly-skilled crew specializes in high-risk tree services.  425-569-0900