Crane Tree Removal Services for Tukwila Residents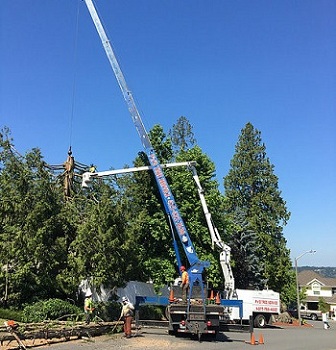 Do you need crane tree removal services in Tukwila, WA? If so, then contacting P'n'D Logging and Tree Service is the right thing to do. A full-service tree company in business since 1977, we have vast experience in carrying out tree removal with crane.     
The use of a tree crane is the standard method for:
Removal of oversized trees
Tight quarter tree removal
Protecting surrounding property during tree removal
Other benefits of opting for crane tree removal are that it results in an expedited and tidier job. Do not think twice about scheduling our services for crane tree removal from your Tukwila property if you want the job done quickly and with minimal hassle.
We send over proven pros to deliver crane tree service. Our crew comes with a state-of-the-art tree crane. Trust us for the most efficient crane tree removal services that the community has to offer.
A Tree Crane Can Keep Your Tukwila Landscaping Unharmed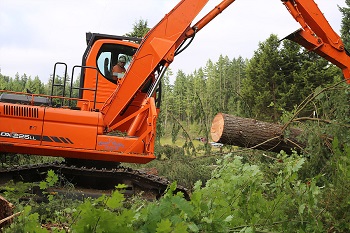 Opting for tree removal with crane eliminates the risk of landscaping damage when branches and logs fall during the standard tree removal process. However, the professionals you hire for crane tree service must be masters at the job.    
Ensure your peace of mind by calling us a tree crane in Tukwila to take out trees from your yard. Our tree crane operators are highly skilled and reputed for delivering exceptional services to remove hazardous trees on difficult-to-maneuver terrain.
You can count on our technicians to keep your landscaping undamaged during tree removal by working as a cohesive team and operating the tree crane:
Expertly
Diligently
Responsibly
The best part is that our high-quality services come at an affordable crane tree removal cost.
Tukwila Low Impact Tree Removal with a Crane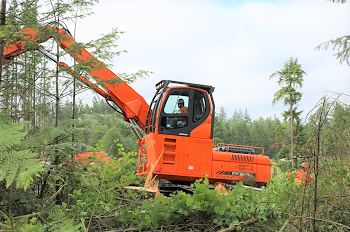 Tree removal with crane works out to be beneficial for the property owners, the entire community, and the environment. Though most people believe hiring a tree crane to be expensive, the fact is that tree removal with crane works out to be cheaper because of its low damaging impact.
Hire us for tree removal with crane in Tukwila if you do not want to spend unnecessarily on property restoration afterward. Unlike with the conventional technique, during our crane tree removal job:                    
Fertile topsoil is not disturbed
Lawn and flowerbeds do not get trampled
Hardscape features do not get destroyed
Hire the experts at P'n'D Logging and Tree Service for tree removal with crane from your Tukwila property. Call us at (425) 569-0900.