Crane Tree Removal Services for SeaTac Residents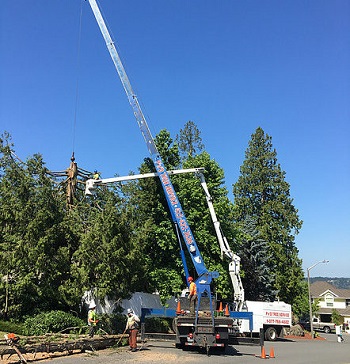 Whether you have older trees in your yard that pose a threat to you and surrounding structures, or large trees requiring tight quarter tree removal, we provide crane tree removal services for SeaTac residents.
Using our low-impact tree removal with crane, we can remove heavy, decayed, or dead and dangerous trees without risk of damaging the surrounding landscape and turf.
We are among a limited few low-impact crane tree removal services specializing in high-risk crane tree service and specialized techniques for:
Safely lifting and removing trees to a work zone
Extracting trees near a septic system
Removing trees from hillsides & fenced-in backyards
Crane tree removal of storm-damaged trees posing a risk
Removals between dwellings
Call us today to request a crane tree removal cost!
A Tree Crane Can Keep Your SeaTac Landscaping Unharmed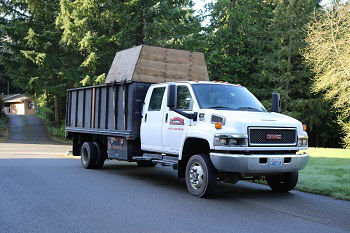 The use of a tree crane in SeaTac by our skilled operators can keep your landscaping virtually unharmed and free from ruts and other damage.
With years of experience handling heavy tree removals in the area with the best crane for tree work, the use of our tree crane is in greater demand than ever for services such as:
Tight quarter tree removal
Extracting trees from difficult to reach areas
Wind damage tree removal with a crane
Carefully lifting trees located over septic systems
Emergency tree removals using a tree crane
While our primary goal is always geared to saving trees, there are instances when using a tree crane is the best decision for removing trees that pose a threat or hazard to people and the surrounding area.
Call today to request a free written estimate for tree crane services that leave your landscaping unharmed.
Sammamish Low Impact Tree Removal with a Crane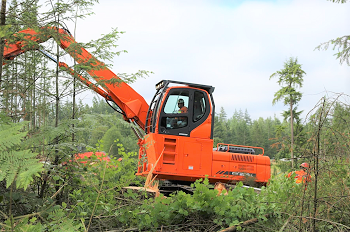 Tree removal with a crane for SeaTac residents by our skilled operators is just the best way to provide a safe and efficient outcome!
Use of our low impact tree removal with a crane allows our operators to remove heavy, hazardous trees safely while also preserving the landscape and nearby structures. These are a few additional reasons to choose us for low impact crane-assisted tree removals:
Optimal standards of safety – our highest priority
More cost effective than using traditional methods
Completion in hours rather than days
Competitive tree removal costs
Always free written estimates
Assistance for insurance company claims provided
Licensed, bonded and insured
We have years of experience, an excellent safety record, and the expertise to handle even the most difficult crane-assisted tree removals.
Call P and D Logging and Tree Service for tree removal with a crane. No project is too large or small for us! 425-569-0900