Crane Tree Removal Services for Nelson Residents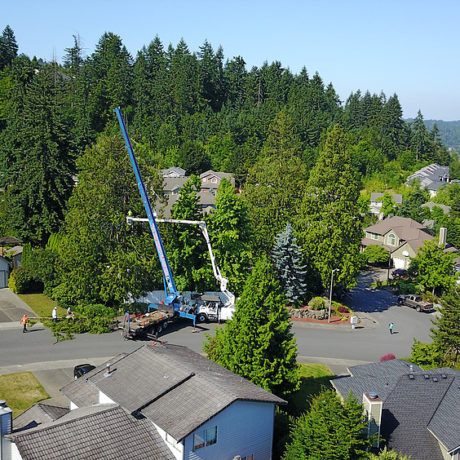 Our team at P and D Logging and Tree Service is trained and experienced in providing crane tree removal solutions for commercial and residential properties. We have been operating throughout the Greater Puget Sound and Eastern Washington area since 1977, providing emergency and landscape maintenance services.
In addition to crane tree removal, we also offer the following in Nelson, WA:
Site planning and excavation
Soil and groundwork for construction
Removing harmful vegetation
Access road and view clearing
Logging and land clearing
If you would like more detail about the crane tree removal techniques we provide, please call us at (425) 569-0900.
A Tree Crane Can Keep Your Nelson Landscaping Unharmed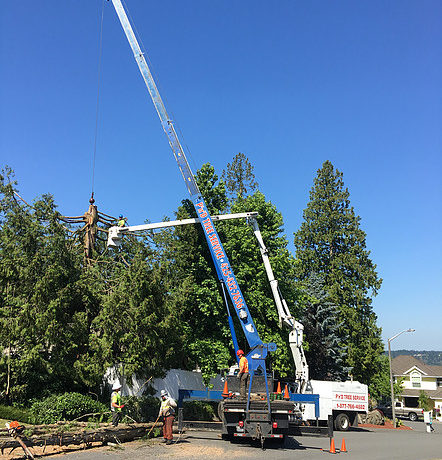 Often clients discuss their reservations about outsourcing tree crane technology for removing unwanted trees for fear of destruction to their natural landscape. We reassure all property owners that the tree crane technology we use is top of the range.
In addition to this, our tree crane team serving Nelson is highly knowledgeable about the most effective techniques to ensure the tree removal with a crane process is secure and leaves little to no damage to surrounding areas.
These are some of the comments past clients had to say about our tree crane removal service:
"Worked safely with courteous regard to my property."
"They cleaned up afterward, and our yard was better for it."
"They took a lot of care in their work."
"They accomplished the whole job, including complete clean up."
Please visit our website if you want to read more past reviews about our tree crane and land clearing services. We look forward to improving the value of your property with our crane tree removal solutions.
Nelson Low Impact Tree Removal with a Crane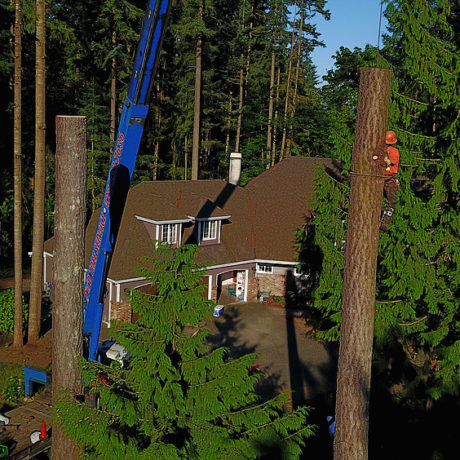 What happens after the crane tree removal? Our team safely and effectively removes the tree in parts and relocates it to a secure workspace. By only hiring experienced and well-trained tree crane specialists, we ensure the process is low-impact from start to finish.
Our organization is licensed, bonded, and insured for your protection when executing crane tree services for your property.
These are some of the reasons we are a preferred choice for land clearing services that involve tree removal with a crane:
Responsive service
Timely completion of jobs
Client-centric approach
A+ Better Business Bureau rating
For low-impact tree crane services in Nelson, call us today at (425) 569-0900.