Crane Tree Removal Services for Issaquah Residents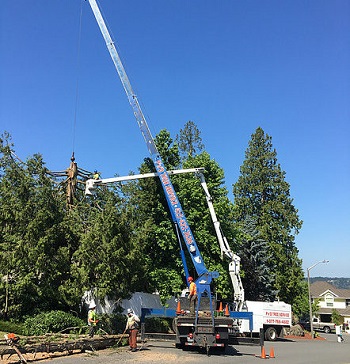 Tree removal with crane is hands-down the ideal way of taking out an unwanted tree from any property. That is what we at P'n'D Logging and Tree Service believe and therefore, offer crane tree removal services in Issaquah, WA.
Have a tree in your yard that is severely damaged or uprooted by a windstorm? Need to get a tree or more removed to make space in the lot, facilitate a construction/landscaping project or for due to some other reason? Call us for crane tree removal. Using a tree crane is a better option than the traditional methods of tree removal in many ways.
Tree removal with crane is:
Faster
Much less labor-intensive
More economical
Safer
Our company is staffed by technicians who are rigorously trained at and highly experienced in handling a tree crane. You can trust us for efficient, hassle-free crane tree removal from your Issaquah property.  
A Tree Crane Can Keep Your Issaquah Landscaping Unharmed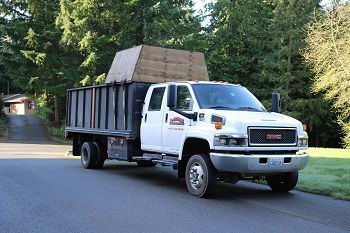 Tree removal with crane involves lifting the concerned tree in pieces out of the property. A tree crane is easily able to avoid all obstacles that tend to hamper movement of the logs when working the conventional way.
Use of tree crane in your Issaquah property reduces the time taken up for tree removal and, most importantly, keeps the landscape intact. However, there are some conditions for your crane tree removal job to be totally incident-free as it should be.
There should be:
Use of best crane for tree work
Expert handling of the tree crane
Keen attention to detail by crew on the job
This is what we specialize in. Hire us for complete peace of mind of receiving seamless crane tree removal services.
Issaquah Low Impact Tree Removal with a Crane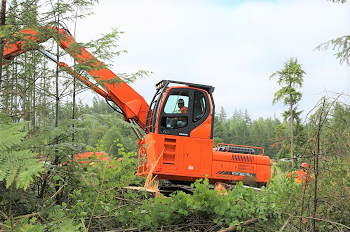 Indeed, undamaged lawn or flowerbeds and minimal environmental impact are the biggest advantages of calling us for tree removal with crane from your Issaquah property. We ensure low impact services even for tight quarter tree removal.
Choosing us for tree removal with crane also has the benefits of working with a company that is:              
Family owned and operated
BBB-accredited (A+ rated)
Licensed, bonded and insured
No matter how challenging the job for which you need tree crane service, we have you covered. Call now to discuss your crane-assisted tree removal requirements. Get prompt service and a free written estimate of crane tree removal cost.
Call P'n'D Logging and Tree Service at (425) 569-0900 to schedule tree removal with crane from your Issaquah property.