Crane Tree Removal Services for Hobart Residents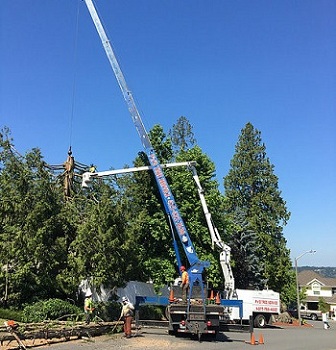 Are you looking for crane tree removal services in Hobart, WA, or its surrounding communities? Look no further than P'n'D Logging and Tree Service. We provide a cutting-edge crane tree removal service at competitive rates. We utilize a tree crane which allows us to complete the project quickly and efficiently.
We offer:
Commercial & residential tree removal with crane
Skilled and experienced tree removal technicians
Complete customer satisfaction
Compared to traditional tree removal methods, crane tree removal is a low-impact method that does not harm the surrounding area. We have the best crane for tree work. Please do not hesitate to get in touch with us for any further information on our tree removal services. 
A Tree Crane Can Keep Your Hobart Landscaping Unharmed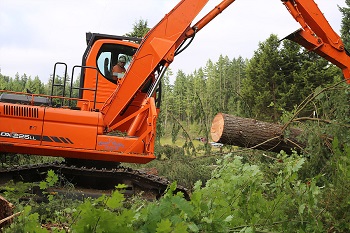 If you need a tree crane removal service in Hobart or its nearby area, your search ends here with us. We are proud to offer one of the best low-impact tree removal with crane services. Below are some of the benefits of using a tree crane on properties.
Cost-efficient
Quick results
Safe
Regardless of the project size or scope, hire us for tree removal with crane in Hobart. From residential areas to municipal sites and commercial properties, we provide our tree crane removal services to many customers.
If you have any questions regarding our professional tree crane removal services, reach out to our friendly staff members. We also provide FREE crane tree removal cost estimates.
Hobart Low Impact Tree Removal with a Crane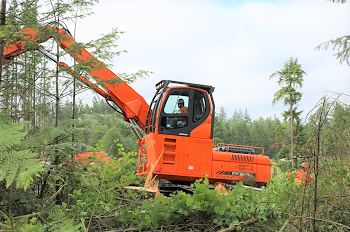 We take great pride in offering tree removal with crane to Hobart residents and businesses. If your trees are dangerous, rotten, or simply unwanted, we can help you with tree removal with crane. Crane tree removal is one of the safest and minimally disruptive methods of removing a tree. Here are a few reasons to hire a company that provides tree removal with crane:
Least invasive
Less dangerous
No damage to the property
A tree crane does not cause any significant disturbance to the surrounding landscape, making it an excellent option for tree removal. We also specialize in tight quarter tree removal. Our state-of-the-art equipment allows us to handle all kinds of tree removal with crane jobs.
We are a family-owned and operated business that works closely with customers, providing a highly customized crane tree service. We are looking forward to serving you.
Feel free to call P'n'D Logging and Tree Service at (425) 569-0900 for crane tree removal in Hobart.