Crane Tree Removal Services for Highline Residents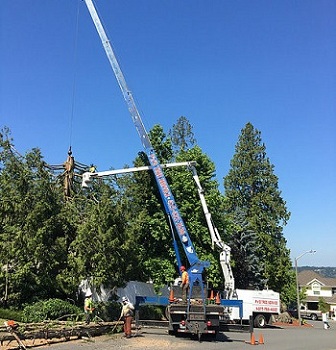 Do you need crane tree removal services in Highline, WA, or its nearby area? You are in the right place. At P'n'D Logging and Tree Service, we offer professional crane tree removal services at reasonable prices. Using a tree crane enables us to provide fast and efficient service.
Our features:
Family owned and operated company
Proudly serving customers since 1977
Residential and commercial tree removal with crane
FREE written cost estimates
Crane tree removal helps us low impact tree removal at a much lower cost than traditional tree removal methods. Get in touch with us to learn the advantages of crane tree removal.
A Tree Crane Can Keep Your Highline Landscaping Unharmed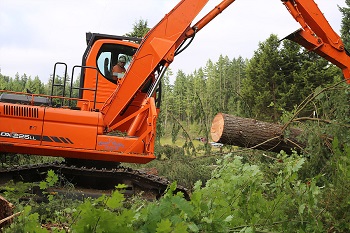 Are you looking for a tree crane removal service in Highline, or its surrounding communities? Look no further. We have some of the most skilled and experienced technicians providing low-impact tree removal with crane. There are many advantages of using a tree crane on properties.
Benefits:
Gets the job done quickly
Requires less labor
Does not harm landscaping
Is cost-effective
No job is too big or too small for us. Whether you need tree removal with crane for a residential site, commercial property, or a municipal site, we are the company to call. We offer our quality tree crane removal service at reasonable prices.
For any additional information on our tree crane removal services, feel free to contact us. We are looking forward to serving you.
Highline Low Impact Tree Removal with a Crane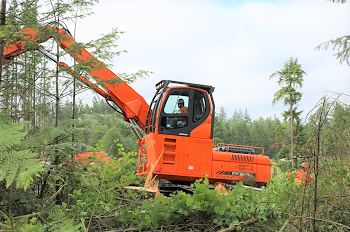 Tree removal with crane in Highline is a method that virtually keeps your yard and landscaping unharmed. Trees are beautiful additions to any property. There are instances when removing a tree becomes essential. Crane tree removal may be required when a tree is:
Infested by pests
Posing safety or liability risks
Causing harm to other trees
Storm damaged
We are proud to offer low-impact tree removal with crane service to our Highline residents and businesses. Our tree crane operators go through an extensive training process. We understand that no two trees are the same. That is why we make sure that each tree is handled differently. We thoroughly develop our tree removal with crane plan to ensure the project is completed correctly.
We are a fully licensed, bonded, and insured company, so sit back and relax knowing that you have hired a reliable company for tree removal with crane job.
Call P'n'D Logging and Tree Service at (425) 569-0900 for crane tree removal in Highline or its nearby area.