Crane Tree Removal Services for Fairwood Residents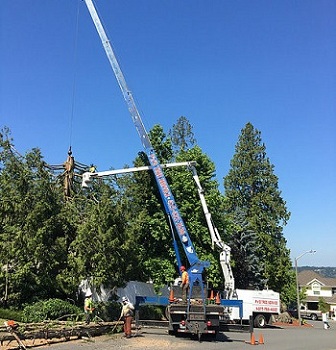 Though arborists have been removing trees without cranes for very long, there is no denying the fact that the use of a tree crane makes the job a lot easier.
At P'n'D Logging and Tree Service, we offer crane tree removal services for Fairwood, WA residents who want to get damaged, decaying, or unwanted trees taken out of their property more efficiently than conventional methods.
There can be many reasons for you to need trees taken out of your yard. In certain situations, however, it is advisable to go in for crane tree removal. Crane tree service is ideal for:   
Small space or tight quarter tree removal
Extra tall tree removal
Removing trees with big dead or cracked branches
Taking out potentially dangerous trees
Contact us no matter why you need crane tree removal service in Fairwood. We have technicians trained rigorously at tree removal with crane. You can trust us to complete crane tree removal with great precision and safety. 
A Tree Crane Can Keep Your Fairwood Landscaping Unharmed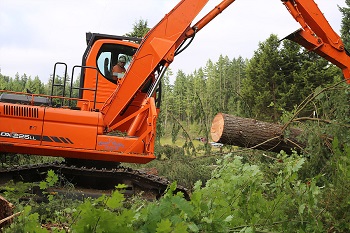 Protection of landscaping from harm during tree removal is the most significant advantage of using a tree crane for this work. There is a considerable risk to the landscape, structures, and roads while using the tree felling technique.
Tree removal with crane involves lifting the tree over the place, reducing the chances of damage to the surroundings. Call for our tree crane to your Fairwood property if you want the assurance of damage-free tree removal.
No crane tree removal job is too big for us. Our experience and resources put us in the position for seamless handling of any work that calls for a tree crane. We come to you with:    
Big and powerful tree crane
Well-trained tree crane operators
Commitment to doing a perfect job
Fairwood Low Impact Tree Removal with a Crane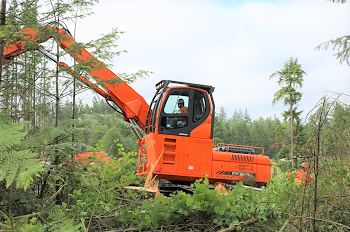 Tree removal with crane is not a job for just any local tree company. It is best to hire seasoned professionals with a complete understanding of the challenges involved in tree removal with crane from any Fairwood property.
We have proven skills at low-impact tree removal with crane.  We get the tree removal with crane done without major:
Disturbance to soil or foliage
Disruption to your home/business
Strain on your wallet
When it comes to tree removal with crane from a Fairwood property, the capabilities of P'n'D Logging and Tree Service are second to none. Call (425) 569-0900 for crane tree removal services.