Crane Tree Removal Services for Edgewood Residents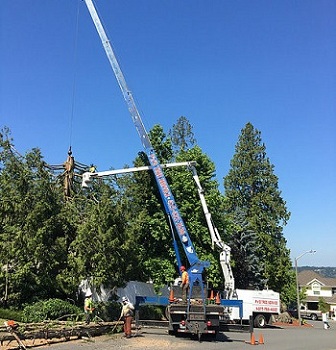 Do you need crane tree service to help with large, hazardous, or tight quarter tree removal from your yard? Are you checking out the local tree companies to find the best one to handle your crane tree removal job in Edgewood, WA?
In that case, you can stop the search! Serving the industry and community since 1977, P'n'D Logging and Tree Service maintain multiple capabilities, and crane tree removal is one of the jobs we specialize in.
Tree removal with crane is a much more efficient alternative to the typical method of taking out trees from a lot. By scheduling our crane tree removal services in Edgewood, you can get the job done:   
Faster
With the minimal environmental impact
In a safe, incident-free manner
Even our tree company finds the use of tree crane beneficial. Crane tree removal is not labor-intensive and does not call for complex rigging. So, crane tree removal allows us to complete more jobs and provide cost-effective services.
A Tree Crane Can Keep Your Edgewood Landscaping Unharmed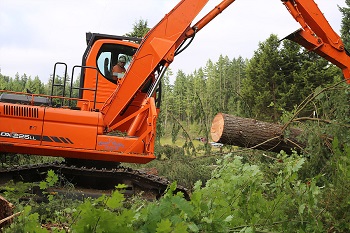 We are capable of handling all kinds of jobs for tree removal with crane. Our tree crane and crane tree removal experts can be hired for residential, commercial, and municipal properties.
Our tree crane service in Edgewood is available for the removal of any number of trees. Our tree crane operators can manage the machine expertly to take out tall trees in any difficult-to-reach area.
One thing that remains constant in all the jobs that we take up for tree removal with crane is that the landscaping stays unharmed. We utilize the tree crane with great diligence and expertise to remove trees without causing damage to the:   
Fertile topsoil
Lawn
Flowerbeds
Hardscapes
Edgewood Low Impact Tree Removal with a Crane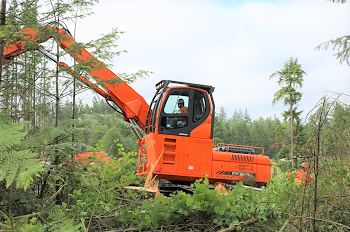 Let us be your #1 choice for the job involving tree removal with crane from your Edgewood property. We realize that there may be several companies around equipped with a tree crane for taking out inconveniently located, dangerously growing, decayed or storm-damaged trees.
However, we are confident that the services offered by us for tree removal with crane are second to none. We come to you with the best crane for tree work.  Our tree jobs for tree removal with crane are also marked by:              
Prompt response
Great customer service
Competitive pricing
Want tree removal with crane from your Edgewood property? Call P'n'D Logging and Tree Service at (425) 569-0900.