Crane Tree Removal Services for Dryden Residents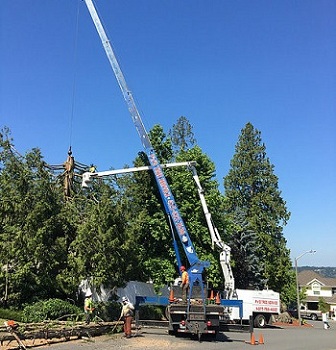 Preparing your property before construction commences is essential. Our specialists at P'n'D Logging and Tree Service have years of experience in the industry and always recommend clients have their properties professionally evaluated before building.
We are a reputable provider of crane tree removal services to commercial and residential property owners in Dryden, WA. Clients call us for emergency crane tree removal and the extraction of unwanted vegetation in preparation for new construction.
These are the features of our crane tree removal services in Dryden:
Qualified and experienced professionals
All procedures adhere to safety regulations
Responsive communication
Little to no harm to landscaping
Fill out the contact form on our website or call us at (425) 569-0900 for a free crane tree removal quote.
A Tree Crane Can Keep Your Dryden Landscaping Unharmed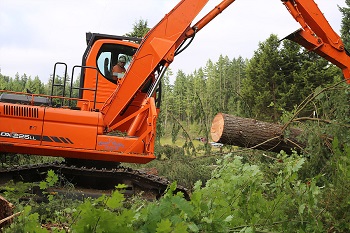 What are the advantages of using a tree crane? When you outsource crane tree removal experts, they have techniques to effectively remove unwanted forestry and complete the job in a fraction of the time.
The advanced tree crane technology we own and operate allows us to remove trees in restricted or difficult locations. Our team of experts is highly trained in executing tree removal with a crane to ensure minimal to no damage to your surrounding landscape.
Some of the reasons you could require a tree crane for your Dryden property:
Trees restricted by a retaining wall
The threat of falling or root damage to a nearby building
Without tree crane technology, removal is not possible
Call and speak to one of our knowledgeable representatives at (425) 569-0900 if you would like more information about tree removal with a crane for your property.
Dryden Low Impact Tree Removal with a Crane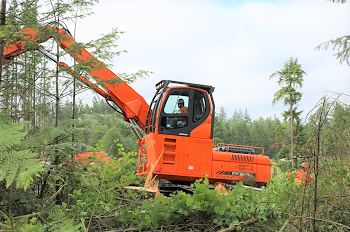 When clients call us enquiring about the crane tree services we offer, we advise them on the most convenient, effective, and timely solutions. We take pride in our service and offer customized tree crane solutions to meet client and property requirements.
If you need crane tree service specialists to attend to your commercial or residential property in Dryden, call us for these reasons:
We are licensed, bonded, and insured
Over 40 years in the industry
Highly talented operators
Competitive crane tree service rates
Friendly service
Call us at (425) 569-0900 for all your land clearing and site development requirements. We are passionate about helping property owners prepare their land for construction and take preventative measures to ensure residential safety.