Tree Trimming for Home & Business Property in University Place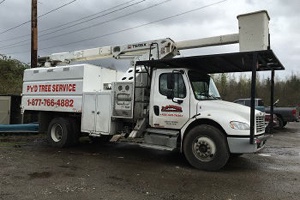 Are the trees standing in your yard looking unattractive and seem to be growing haphazardly? Do any of these trees have decayed branches that could fall anytime? Are their limbs extending into the neighboring property or entangling with the cables passing overhead?
It is time to call P'n'D Logging and Tree Service for trimming trees in your University Place, WA property. We are a long-standing, highly reputable company that is known for providing prompt, efficient, professional and affordable tree trimming service.
We cater to all sorts of demands for trimming trees. Our services can be hired for pruning trees for improving their aesthetics or promoting their healthy growth. We provide tree trimming service in University Place for:
Homes and business properties
Trees of all types, shapes and sizes
Ornamental, flowering and fruit trees
One-time and regular jobs
Tree Trimming Service in University Place – We Do Large Trees Too!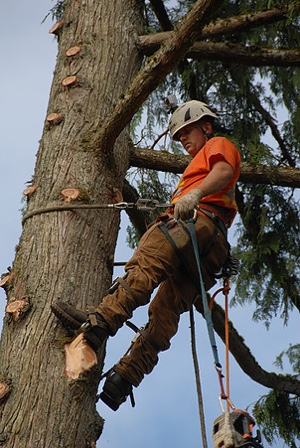 Trimming trees is considered by many property owners as a very basic and easy job. They do not realize that tree maintenance is an art and a science. While delivering tree trimming service, it is important to maintain symmetry and give the tree a well-balanced, attractive, shapely look.
It is even more important to know how to trim a tree without killing it. Wrong, careless cuts can make a lasting adverse impact on tree health.
You need not worry about any oversight happening when you hire us for tree trimming service in the University Place area. The technicians we put on the job are:
Work quickly
Trained
Very experienced
Equipped with latest tree pruning tools and safety gear
Use crane equipment for those larger or hard to reach trees
Excellent value
We assure you of flawless tree trimming service even when working on large trees.
Trimming Trees to Prevent Problems for University Place Residents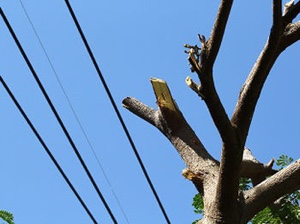 Our availability for trimming trees in University Place and its surrounding areas takes a load off the mind of people here. They know that they can get tree pruning service by knowledgeable, diligent and dependable experts. < /p>
You can also call us for trimming trees in your property and have the peace of mind of getting the job done:
In a well-organized, hassle-free manner
With full precision
Safely, without any personal injury or accident
Without the falling limbs causing any property damage
Ruin your curb appeal
P'n'D Logging and Tree Service is the first choice of most home and business owners for tree trimming service in University Place. Make it yours too! Call us at (425) 569-0900.