Tree Trimming for Home & Business Property in Snoqualmie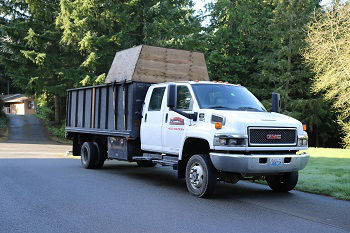 Is it time to trim trees on your Snoqualmie, WA property? Get in touch with P'n'D Logging and Tree Service to have your scraggly trees trimmed to look structured and healthy once again.
We have been providing tree trimming service in this community since 1977, helping homes as well as business properties flaunt attractive trees in their yard.
However, we do more than improve landscape aesthetics by trimming trees. While we prune overgrown limbs to restore symmetry to the appearance of tree, our tree trimming service also promotes tree health by:
Thinning the crown to increase flow of air and sunlight within the tree
Removing diseased branches to stop the spread of infection
Giving the limbs sufficient room to grow
Releasing energy throughout the branches and limbs
If you call us regularly to prune fruit trees, you can look forward to a significantly improved yield.
Tree Trimming Service in Snoqualmie – We Do Large Trees Too!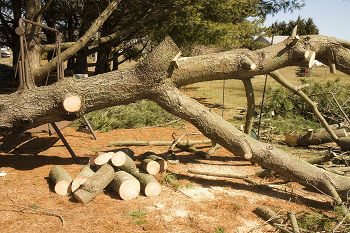 Pruning is one the most basic tree care services, but it is certainly not a simple and easy task. An incorrect cut can cause serious damage to a tree, which is why you should be very careful about who you call for tree trimming service in Snoqualmie.
Let our tree service company take care of all your requirements for trimming trees. We employ highly skilled technicians who know how to trim a tree without killing it. Our experts also know how to trim a large tree.
No matter how huge your trees, you can call us for tree trimming service in Snoqualmie with the full assurance that the job will be done:
Seamlessly
With advanced tools
Following proper safety precautions
Without any property damage due to falling limbs
Trimming Trees to Prevent Problems for Snoqualmie Residents
Sprawling trees look majestic and give any property impressive curb appeal. However, sometimes these trees can create a few problems, such as overcrowding or property damage.
We offer tree trimming service to resolve such issues. We can come in to trim trees on your Snoqualmie property when their overgrown branches:
Entangle with power lines and other cables
Get too close to your building
Overhang the property and hamper traffic or walkways
Extend into the neighboring property
Our technicians can be trusted for trimming trees properly. They prune your trees enough to make them beautiful, healthy and safe, but have the training needed to ensure they don't prune them too far.
Dial (425) 569-0900 to call the experts at P'n'D Logging and Tree Service for help trimming trees on your Snoqualmie property.