Tree Trimming for Home & Business Property in Seahurst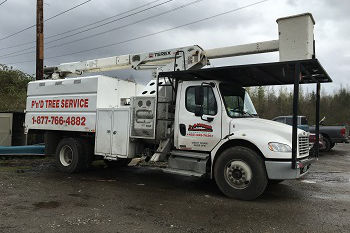 Living in the Seahurst area means you have surely experienced the what storms can do to your trees. Whether it is due to rain or wind storms or just due to the age of your tree, hiring a professional tree trimming service can help.
We offer tree services for home and business properties all over the Seahurst area, and our main goal is the health, appearance and safety of your trees. When it comes to tree trimming there is no job too big or too small. If you're looking to brighten up your yard or landscaping, trimming trees is a great way to do so.
Choose us for all of your tree care services because we are:
Bonded
Insured
Licensed
And ready for any tree trimming job
Give P'n'D Logging and Tree Service a call today at (425) 569-0900 for any questions you may have about our tree trimming services.
Tree Trimming Service in Seahurst – We Do Large Trees Too!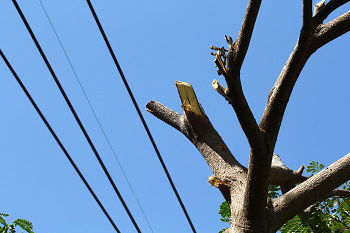 Opting for professional services in the Seahurst area is a great idea for home and business property owners. We offer tree trimming services at competitive prices and we also offer 24/7 emergency storm tree removal in case of an emergency.
If you have a tree that has dead branches, or is starting to get over grown, then our tree trimming services are for you. Trimming trees can be done as a DIY task but that would be a risk to your tree's health. Choosing a professional tree trimming service can be a daunting task, but we are here to help you make the experience a breeze.
Here are some reasons why to choose our tree trimming service in Seahurst:
24-hour emergency storm tree removal
Great customer service
Trained and certified professionals
Use of proper tools and techniques
Quick and efficient tree services
We look forward to hearing from you soon; you can reach us at (425) 569-0900. Ask about getting a free written estimate.
Trimming Trees to Prevent Problems for Seahurst Residents
Trimming trees is essential to any yard maintenance, we offer tree trimming services to help keep your yard looking it's best. Trimming trees can do a lot to the look of your property, and it can also help to maintain the health of your trees. Trimming trees doesn't have to be a scary task, P'n'D Logging and Tree Service is here to take all of the stress out of the job.
Some of the benefits of trimming trees include:
Improves appearance
Promotes healthier trees
Removes damaged branches
Increase sun exposure
Remove wind resistance
If you're looking for a tree service in and around Seahurst, we hope that you will give us a call. You can reach us at (425) 569-0900.