Tree Trimming for Home & Business Property in Overlake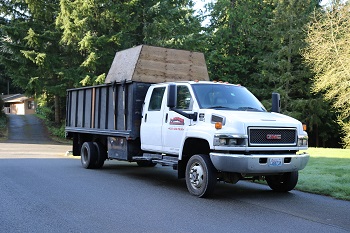 Tree trimming is essential for home and business properties in Overlake to provide a healthy structure and aesthetic value!
Our experts,who are knowledgeable in the fields of science and art, are skillful in achieving desirable results related to the health, aesthetic value and safety of a full range of species, and knowing precisely how and when to target areas requiring help.
These are a few of the many benefits you can expect to receive when calling on our professional crew versus a do-it-yourself task:
Understanding of growth cycles and timing to achieve maximum benefits
Ability to diagnose issues with follow-on action to facilitate healthy growth
Accessibility to specialized tools and equipment
Ability to remove defects without creating irreparable damage
Removal of unsightly deadwood to provide pleasing aesthetics
Call us today to request a free written and detailed estimate. We are intensely interested in helping home and business owners maintain healthy and aesthetically pleasing trees of any size in their landscapes!
Tree Trimming Service Overlake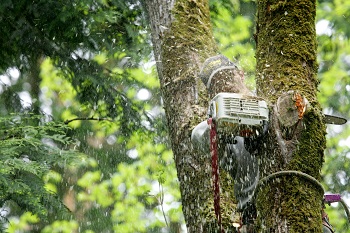 We specialize in residential, commercial and municipal tree trimming services in Overlake and surrounding communities.
With experience since 1977, we have gained extensive knowledge, refined methods and professional capabilities along with a time-honored reputation for work conducted to the highest standards.
Our experts are trained to evaluate the health and aesthetics of all species in our geographic area, working alongside our professional crew to ensure the health and restoration of all types and sizes by:
Facilitating proper growth
Controlling and preventing colonization of insects and pests
Achieving a natural shape and appearance
Maintaining strong trunk support with removal of dying branches
Allowing branches additional sunlight exposure by thinning a dense canopy
Using specialized equipment, tools and procedures, our crew can skillfully and strategically target only those areas in need of help without placing the safety of anyone at risk.
Call to learn more about how we can help protect your investment!
Trimming Trees to Prevent Problems for Overlake Residents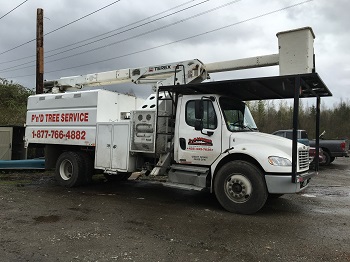 Trimming trees can make all the difference in preventing problems for Overlake residents!
While each species has differing requirements, we can assess the age, species and natural structure to establish proper care under normal circumstances. However, there are unexpected situations or occurrences that may require rapid response to avoid damage to your property or occupants:
Severe damage from a storm resulting in limbs leaning on utility lines
Branches are touching homes or other structures
Obstruction of visibility for vehicle or pedestrian traffic
Siding damage when branches brush against the walls during high winds
Unusually rapid growth that threatens homes, people and pets
Trimming trees and paring away problematic branches is a great alternative to removal. Knowing that property owners have made a sizable investment, we take our responsibility very seriously to apply timely and proper procedures and techniques to maintain healthy structures.
Call P and D Logging and Tree Service to request additional information, or to request a free written and detailed estimate. One call does it all! 425-569-0900