Tree Trimming for Home & Business Property in Maple Valley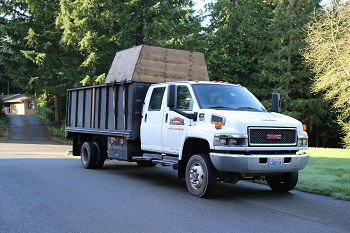 Trimming trees has the ability to increase the value of homeowners' property and keep your property safe from unexpected tree falls. Trimming shrubs and trees can be beneficial for the trees and give them a longer life. We can help you with all of your tree needs in and around the Maple Valley area.
We are a top-rated tree removal company that provides tree services in Maple Valley, WA, with the goal of providing the best customer service in the city. Our tree trimmers have the know-how. You can view your neighbor's and other customers' reviews on our website or popular third-party sites like Google, Facebook, and Yelp. We encourage you to check them out and see how we have helped residents in the past.
How much does tree trimming cost?
We provide free in-person and written estimates for our services. This way, you'll know what it will cost before you decide to commit to the job. Our pricing is fair and reflects the quality of our work and our employees' experience and knowledge.
While a certified arborist might be the first thing you look for, you might not need someone who is certified. Instead, an experienced arborist might do the trick. The main difference between an arborist and a certified one is that one has been tested by an authority. Below are some reasons that make our arborists different from other companies:
Highly experienced tree experts
Present in the market for many years
A professional tree care team
Fully insured and licensed team
Excellent clean up once the job is done
We can mulch tree limbs
Professional service with lots of 5-star reviews
Our team is licensed to give you the best customer experience and maintain all codes and conducts. It is important to follow safety measures while providing high-quality services in the Maple Valley area and beyond.
We offer the following types of services in the Maple Valley, WA area:
Tree pruning services
Stump grinding
Prune services
Professional tree removal services
Tree Trimming Services & Tree Removal in Maple Valley – We Do Large Trees Too!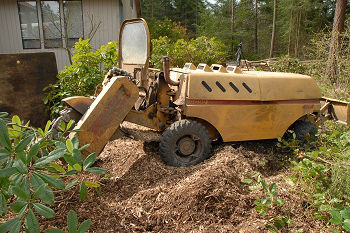 Maintenance of trees in your area includes proper care of your trees and landscape. It can help to maintain the image of your property.
We have the necessary equipment, employees, and experience to give you the best tree service in the area.  We are one of the only companies that use cranes to help us get in tight spaces or get at hard-to-reach trees.
We work for various clients, including local authorities and municipalities. Below are some reasons to remove big trees in Maple Valley:
Heaving soil at base or canopy
Decay producing fungi
Trunk cavities
Dead or hanging branches
Fine twigs without living buds
Disruption to landscaping
Interference with power lines
Storm damage
Our team is highly trained in using all types of equipment and is fully insured. The job's size does not matter to us as we consider all small and big jobs equally important.
Our team tries to give the best possible advice wherever required.
Trimming Trees to Prevent Problems for Maple Valley Residents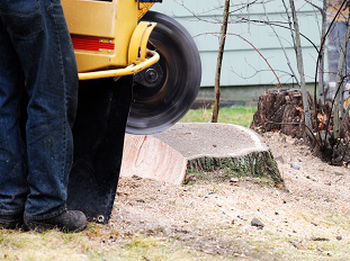 There are lots of times when trimming trees can be appropriate.  We can help homeowners, commercial, and municipal customers decide the right course of action when it comes to tree care.
If you are looking to hire a professional for trimming trees in Maple Valley, you can consider our tree service company. We provide the best services using the latest technology for trimming trees.
We carry out the tasks with:
Secured measures
Proper tools
Latest technology
Expert team
You can call us for trimming or pruning trees in the area to improve the shape, remove dead branches, or for safety concerns.  We offer free quotes and excellent pricing.
We believe our tree trimming services are the best in the city, and you can check out our many reviews to see that our past customers feel the same way.  We are committed to doing right by all our customers. Call P and D Logging and Tree Service at (425) 569-0900 for expert tree trimming services in Maple Valley.