TREE TRIMMING FOR HOME & BUSINESS PROPERTIES IN KENT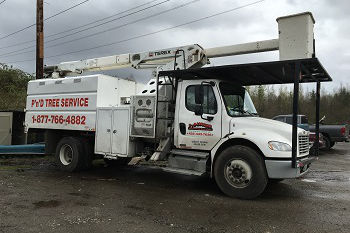 For any tree care program to be successful, proper tree pruning or tree trimming in the Kent, WA area is important. Proper trimming of trees result in better tree health, more growth, and beautiful appearance.
However, it is to be done by professionals because if you try to do it and trim the tree improperly, you may end up causing damage to the beloved asset.
If you want to ensure proper tree maintenance, hire the services of specialists like P and D Logging and Tree Service for tree trimming and pruning in Kent. Besides tree trimming service, we also offer tree removal services.
When is the time to remove a tree?
Hazardous trees with structural defects
Undesirable or unwanted trees in your yard
Unhealthy trees
Hollow or leaning trees
Trees with large dead branches
Rotting trees or trees with damaged roots
Get, the tree trimming service in Kent by experts like us on a regular basis to avoid the premature decaying and rotting of trees. It has been seen that trimming of trees done by unskilled or naïve workers can kill the tree untimely. Therefore, always engage professionals like us for any tree trimming service in Kent and save your trees and landscape from looking barren.
Our tree trimming for Kent residents include crown cleaning, thinning and crown raising. Crown reduction and hazard pruning are other services that are part of our tree trimming service. Our tree trimming service ensures that there is no haphazard cutting of limbs and that there is no structural damage to the tree.
TREE TRIMMING SERVICE IN KENT – WE DO LARGE TREES TOO!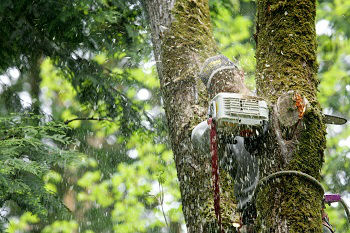 Hire our tree trimming service for your Kent property. We do not discriminate between a big or small project for trimming trees. We know that the procedure to trim small and large trees is slightly different as climbing large trees is an art of skill and precision.
We have the necessary tools and employ seasoned arborists for trimming trees. Our tree trimming service in Kent is one of the most sought after in the area due to our diligence and commitment to the work. We never compromise with our workmanship. Our arborists, first chalk out a plan depending upon the size and type of tree and the type of trimming required.
The plan is made in accordance with the nearby structures and the landscape in mind. We offer tree trimming service in Kent ensuring that not only will the shape of the tree be enhanced but its health will also be kept in mind. When trimming trees, we ensure that only the dead, hanging and obstructing limbs are removed.
Hire professional tree trimming service provider in Kent if you want the trees to:
Be stronger and healthier
Have an extended lifespan
Allow more sunlight to the trees
Be more resistant to diseases and pests
Withstand high winds and storms
After our tree trimming service, residents are able to have a clearer view of the landscape. You will see that the aesthetics of your property has increased and that the curb appeal in the neighborhood has also gone up.
TRIMMING TREES TO PREVENT PROBLEMS FOR KENT RESIDENTS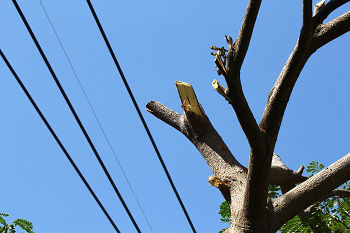 If you want your trees to live longer and healthier, hire us for trimming trees in the Kent community. Our tree pruning service is one of a kind since we are very meticulous in getting the job done without harming the trees in any way.
We have special tools for pruning and trimming trees to be able to properly prune fruit trees so that the produce or the tree as a whole is not affected. Our first priority is trimming trees in the best manner keeping in mind their health and their produce.
Call us for trimming trees from your Kent yard when the tree branches are:
About to touch the power lines
Close to or touching your roof
Loose, hanging or seem dead
Not pruned last three years
When trimming trees in any area we pay special attention to the growth of smaller plants and trees that might get damaged during the process. For removing large tree limbs when being trimmed, we tie them with ropes and slowly lower them so that the undergrowth is not damaged.
The trimmed limbs and debris are then removed cautiously without damaging any structures, utility lines and other plantations. When you call us for trimming trees in your property, rest assured that your landscape and property is in safe hands. You can sit back and relax with the assurance that you have hired one of the best tree trimming service in Kent.
Call at (425) 800-0564 to hire P and D Logging and Tree Service for trimming trees from your Kent property. We are a dependable and professional service for trimming trees and tree care.