Tree Trimming for Home & Business Property in Crossroads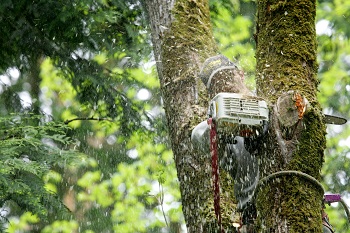 In Crossroads, WA, it's not uncommon for trees to grow too big or to become diseased. That's where we at P'n'D Logging come in. We offer tree trimming to property owners in the area in order to:
Prevent property damage
Improve tree health
Increase fruit tree harvests
Improve curb appeal
We know that tree trimming is about more than just the way a tree looks; it's also about how it functions. We ensure that your trees are getting enough sun, air and nutrients so that it can live for a long time to come.
Worried about tree trimming cost? Don't worry. With us, you get affordable tree trimming prices and we always offer a quote before beginning the work. Call us for a quote or to ask questions.
Tree Trimming Service in Crossroads – We Do Large Trees Too!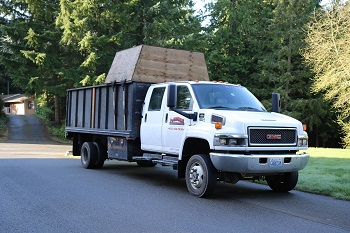 Our tree trimming service is well-known in the Crossroads area thanks to our:
40+ years in the industry
Expert technicians
High-tech tree pruning tools
Fast responses
Affordable prices
When you call our tree trimming service, you are sure to get what you and your trees need most. Whether you call us because you have realized your trees have become overgrown or you schedule a regular tree trimming service, we can accommodate it all.
We also offer tree removal and land clearing if your overgrown trees are dead or damaged beyond repair. Our services are designed to prevent pests and property damage, so make sure to call us to your Crossroads home or business when you notice overgrowth in your trees.
Trimming Trees to Prevent Problems for Crossroads Residents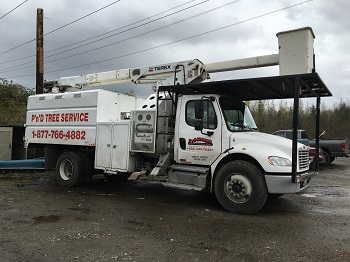 Most people call us for tree trimming when they need help, like when:
Their tree branches have snapped
They notice their trees are turning brown
They have a pest problem
Their trees have been damaged in a storm
Trimming trees regularly is designed to prevent these problems, however. Call us for trimming trees on your Crossroads property if you want a cost-friendly way to prevent troubles down the road.
It may not seem like a big deal, but a damaged, diseased or pest-invaded tree can be a huge problem for your entire property. We act preemptively to ensure healthy, beautiful trees that actually cost you less over their lifetime.
Don't wait for tree trimming in Crossroads. Call P'n'D Logging at (425) 569-0900 for a free quote today.