Tree Topping Service for Bellevue Residents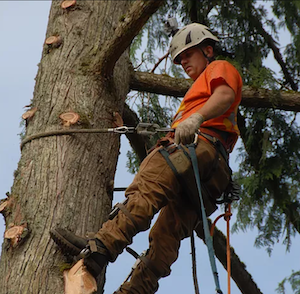 Have a tree in the yard that is blocking your view of the landscape? Planning to get tree topping service?
Well, take care not to ring up just any company offering tree topping service in Bellevue, WA. Indiscriminate tree cutting or tree crown reduction tends to cause bigger issues than the ones it fixes. Improper tree topping techniques can reduce the vigor of the tree, leaving it susceptible to many fungi, diseases, and pests.
If ever you do need tree topping service, contact a knowledgeable and experienced contractor like P'n'D Logging and Tree Service. We have been providing tree topping service in Bellevue since 1977. Our technicians are rigorously trained in tree crown reduction and understand the damaging consequences of careless tree cutting service.
You can count on us to deliver tree topping service that:
Improves tree health
Stimulates tree growth in right direction
Stops the tree from being an obstruction or safety hazard
Tree Cutting Service – Bellevue Home & Business Property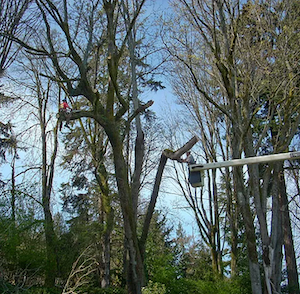 We are equipped for meeting all types of requirements for tree cutting service in Bellevue. Whether you need a skilled worker to cut down dead, decaying, overgrown and hazardous branches or want to hire professionals for taking out an entire tree, we are the tree cutting service provider to call.
Our company caters to both home and business owners, working hard to deliver tree cutting service that is:
Timely
Efficient
Smooth and hassle-free
Competitive-priced
Up to the high standards that our clients deserve
The primary objective with which we provide tree cutting service is to fulfill the exact needs of our customers and give them a thoroughly satisfying experience of the tree removal or pruning job.
Tree Crown Reduction & View Trimming in Bellevue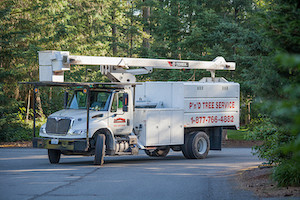 We provide tree topping service more in the form of crown reduction than simply cutting off the top to decrease the overall size of the tree. Tree crown reduction is a healthy tree care practice that:
Decreases the weight on branches
Lowers the wind sail and resistence
Restores the view through the tree
Makes the tree safer, more stable and less damage-prone
Allows sunlight and air reach the interior limbs
Hire us for tree crown reduction in your Bellevue property to be sure of correct workmanship that does not kill or disfigure your tree.
P'n'D Logging and Tree Service is the #1 choice for tree topping, tree crown reduction, and tree cutting service in the Bellevue area. Call (425) 569-0900.