Tree Service for University Place, Business & Municipal Property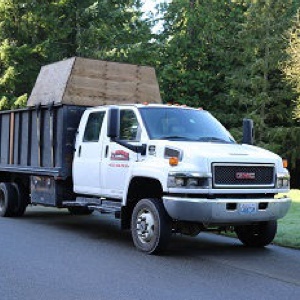 Maintaining an aesthetically inspiring landscape is easy when an experienced tree service company is around to help you. P'n'D Logging and Tree Service is the preferred choice of home and business owners for meeting all their tree care needs. We are also the go-to expert for any tree work that is required on municipal properties.
Make us your first call for tree trimming, stump grinding, logging and tree removal services in the University Place, WA area. After the job is done, you will know why our first-time customers become regular patrons and happily recommend us to their friends who are looking for a tree service company with:
Exceptional capabilities
Strong work ethics
Customer-friendly practices
A stellar reputation
Take pleasure in having attractive, healthy and non-hazardous trees in your yard. Hire us as your tree service company in the University Place area.
Tree Service Company Serving University Place Since 1977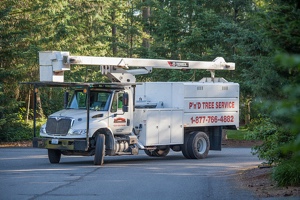 We are a small business founded with a commitment towards nurturing the urban forest by contributing to building healthy landscapes in the communities we live and work in. Our family owned and operated tree service company has provided University Place residents with professional, yet friendly attention of tree care specialists since 1977.
No job is too big and tough or small or unexciting for our professionals. We support their excellent skills with state-of-the-art equipment to enable arborist services that are:
Timely
Diligent
Seamless
Safe
For your protection and peace of mind, our tree service company is licensed, bonded and insured.
Low-Impact Crane Tree Removal Services in University Place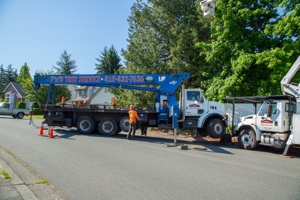 Are you wondering, Which is the right place to call for tree removal service near me?í Do you find it confusing and overwhelming to pick anyone from the several local tree removal companies catering to University Place?
Relax, why look far and wide when we are right here. Let us handle all your tree removal jobs, pre-scheduled and emergency. We have vast experience in getting rid of trees that are for some reason no longer wanted where they stand. Our technicians excel at crane tree removal that gets the job done:
Quickly
With minimal damage to soil or lawn
Without damaging nearby structures, vehicles, etc.
We offer a free written estimate of tree removal cost to avoid unpleasant surprises later on.
For the finest in tree removal, pruning, stump grinding, land clearing and logging services, contact P'n'D Logging and Tree Service. University Place residents can call us at (425) 569-0900.