Tree Service for Tacoma Home, Business & Municipal Property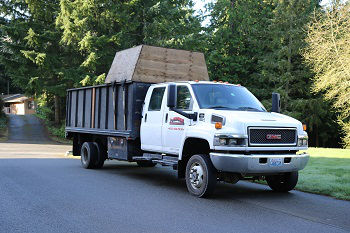 Do you have a lot of trees on your Tacoma, WA property? Of course, trees add a lot to the overall look and feel of any property, but they also require a little bit of maintenance to keep them green and healthy. That's why P'n'D Logging and Tree Service offers a variety of tree service options, including:
Private homes
Businesses
Residential complexes
Municipal properties
And more!
We know that tree trimming companies come and go in this area, but we've been in the business since 1977. We also offer quality, cheap tree cutting service and tree removal if necessary.
Call us out to check out the trees on your property and we'll develop a tree service plan catered specifically to your needs. We do year-round maintenance, one-time tree removal, and anything in between!
Tree Service Company Serving Tacoma Since 1977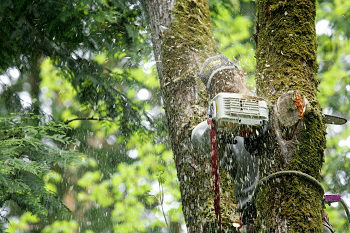 When it comes to tree maintenance, you want a tree service company in Tacoma that knows what they're doing. Inexpert or inexperienced tree trimmers can actually do more harm than good, including:
Damaging your tree
Damaging property or buildings nearby
Hurting themselves or passerby with falling branches
Don't risk the quality of your tree service by choosing a tree service company that isn't experienced. We've been around since 1977 and we have a long list of happy customers to show for it.
We also know that most people searching for tree trimming companies near me just want quick, easy, affordable tree service, which is exactly what we provide.
Thanks to our trained technicians, any tree work that our tree service company takes on is going to go above and beyond our Tacoma clients' expectations.
Low-Impact Crane Tree Removal Services in Tacoma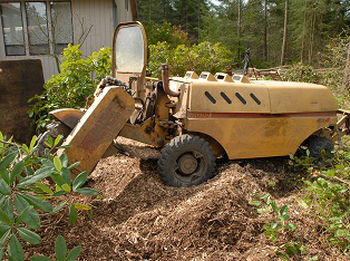 Imagine trying to cut down a tree on your Tacoma property without the proper tools. Tree removal services – if done by the experts – no longer involves yelling, "Timber!" and hoping the tree falls the right direction.
Now, we use low-impact crane tree removal, which lets us:
Safely scale a tree to prepare to cut it
Hold a tree upright as we cut
Carry a felled tree away without damaging landscaping or buildings
Provide lower tree removal cost
Our tree removal services are ideal for any property that have a lot of trees or close buildings and are worried about damaging a tree's surroundings. Thanks to our expert tools and arborists, we can provide tree removal that is safe and cost-friendly.
Do you need tree service or tree removal in Tacoma? P'n'D Logging and Tree Service is here for you. Call us at 425-569-0900.