TREE SERVICE FOR TACOMA HOME, BUSINESS & MUNICIPAL PROPERTY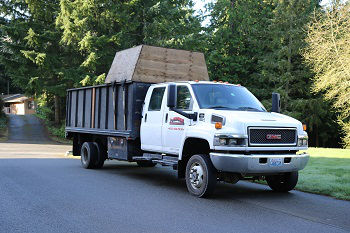 Do you have a lot of trees on your Tacoma, WA property? Of course, trees add a lot to the overall look and feel of any property, but they also require a little bit of maintenance to keep them green and healthy. That's why P'n'D Logging and Tree Service offers a variety of tree care and service options, including:
Private homes
Businesses
Residential complexes
Municipal properties
And more!
We know that tree trimming companies come and go in this area, but our tree service company has been in the business since 1977. We also offer quality, cheap tree cutting service and tree removal to Tacoma clients. Call us out to check out the trees on your property and we'll develop a tree care and service plan catered specifically to your needs. We do year-round maintenance, one-time tree removal, and anything in between!
As an experienced tree service company, we pride ourselves on our team of skilled technicians and our state of the art equipment, which ensure that all tree works are performed timely, safely and correctly. When you choose us as your tree service company in Tacoma, we will work hard to get the job done with minimal disruption to you. In addition, there is no need for you to worry about site cleanup after our job is done because we will leave the work site clean and tidy.
We are also a fully licensed, insured and bonded tree service company, so Tacoma clients can rest easy knowing that their trees and their properties are in safe and competent hands.
TREE SERVICE COMPANY SERVING TACOMA SINCE 1977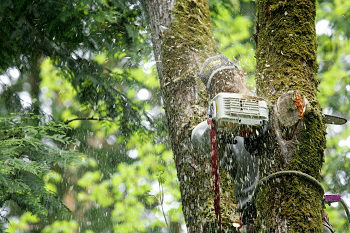 When it comes to tree maintenance, you want a tree service company in Tacoma that knows what they're doing. Inexpert or inexperienced tree service company can actually do more harm than good, including:
Damaging your tree
Damaging property or buildings nearby
Hurting themselves or passerby with falling branches
Don't risk the quality of your tree work by choosing a tree service company in Tacoma that isn't experienced. We've been around since 1977 and we have a long list of happy customers to show for it.
We also know that most people searching for tree trimming companies near me just want quick, easy, affordable tree care and service, which is exactly what we provide. Thanks to our trained technicians, any tree work that our tree service company takes on is going to go above and beyond our Tacoma clients' expectations.
We are passionate about trees and we go an extra mile to ensure that our work increases the value of your property. Whether you want us to work on commercial, residential or municipal trees, we are your reliable tree service company. We can assure you of superior workmanship on every job- no matter how big or small.
We are a family owned and operated tree service company and we consistently educate ourselves on the most advanced tree care methods and products. Our team treats your property like its own and does not leave the job site until you are fully satisfied with the work. Customer satisfaction is our number one priority. Whatever we do, we do to see a smile on our customer's faces. That is what makes the go-to tree service company in the Tacoma area.
LOW-IMPACT CRANE TREE REMOVAL SERVICES IN TACOMA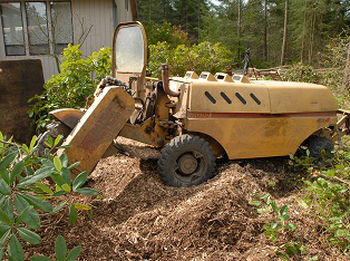 Tree removal is a job best left to the experts. It is very easy to end up hurting yourself or causing damage to the property. Imagine trying to cut down a tree on your Tacoma property without the proper tools. Tree removal services – if done by the experts – no longer involves yelling, "Timber!" and hoping the tree falls the right direction.
We know how complicated and dangerous the tree removal job can be, which is why we advise property owners to never attempt a DIY tree removal job in Tacoma. With the help of professional tree removal experts in Tacoma, you can rest easy knowing that your trees will be removed correctly and safely, and there will be no damage to the surrounding areas.
Now, we use low-impact crane tree removal, which lets us:
Safely scale a tree to prepare to cut it
Hold a tree upright as we cut
Carry a felled tree away without damaging landscaping or buildings
Provide lower tree removal cost
Our tree removal services are ideal for any property that have a lot of trees or close buildings and are worried about damaging a tree's surroundings. Thanks to our expert tools and arborists, we can provide tree removal that is safe and cost-friendly.
We also provide FREE, written estimates, letting our clients know the tree removal cost before we begin any work on their properties.
Do you need tree care or tree removal in Tacoma? P'n'D Logging and Tree Service is here for you. Call us at (425) 800-0563.