Tree Service for Seattle Home, Business & Municipal Property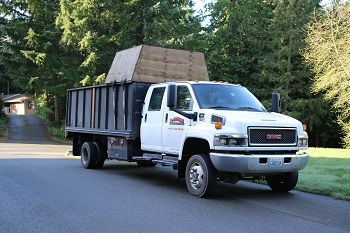 The Seattle, WA are is known for its large, beautiful trees and green landscapes. Without regular tree maintenance, most property owners in the area would have trees overrunning their yards, businesses, or open spaces.
It's important to hire a tree service like P'n'D Logging for regular:
Tree trimming
Tree cutting
Tree removal
Stump grinding
Sometimes, trees die or get diseased. While it's unfortunate to have to cut down such beautiful trees, it's important to hire a tree removal service to make sure no other trees are damaged or diseased.
We offer tree cutting and tree removal service that far exceeds what other tree service companies provide. Trust our professionals and maintain the beautiful trees that Seattle is known for.
Call our tree service today to learn how we can help you manage your trees.
Tree Service Company Serving Seattle Since 1977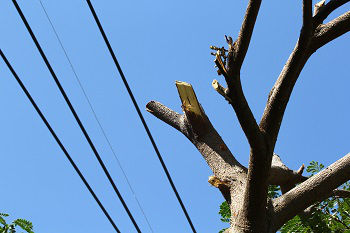 Instead of searching for tree trimming companies near me or a tree removal service near me, why not look for a full tree service company? A tree service company should be able to provide all sorts of tree care and removal for your Seattle property.
We certainly do everything you might need, whether it's:
Trimming branches and limbs
Stump grinding
Cutting trees down after wildlife invasion
Cutting firewood for the winter
We know that a tree service company should be reliable, fast, and safe so that you don't have to worry about downtime on your property or damage to your land.
We offer our services to municipal properties, businesses, and even residential homes. Our tree service company offers affordable rates and flexible scheduling, so make sure you call us first!
Low-Impact Crane Tree Removal Services in Seattle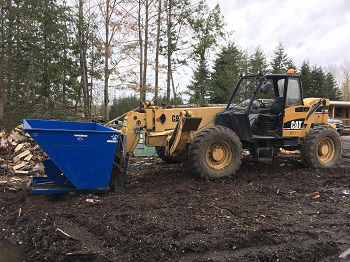 Unlike other tree removal services in the area, we offer a one-of-a-kind tree removal process. Instead of using an old school chainsaw, ropes, and chains, we use a low-impact crane for our tree removal services.
This means:
Faster removal time
Safer felling
Easier removal
Less man power needed
All of this means a more affordable, faster tree removal project for you, the property owner. Tree removal is not an easy project, but we have 40 years of experience to ensure that we'll do a great job.
We can also provide stump grinding and land clearing. Our arborist and tree trimmers can also advise you on which trees need trimming, removal, or total land clearing. Seattle property owners don't have to worry about tree removal anymore; they can call us.
Tree service in the Seattle area is very important to maintain trees on any property. Call P'n'D Logging for tree trimming or tree removal at 425-432-7636.