TREE SERVICE FOR NEWCASTLE HOME, BUSINESS & MUNICIPAL PROPERTY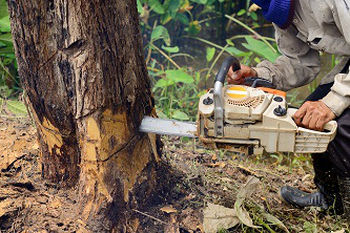 If you are searching for a tree service company in the Newcastle, WA area, your search ends with P'n'D Logging and Tree Service.
Serving the entire Newcastle area, we specialize in providing exceptional tree care service to residential, commercial and municipal clients. Family-owned and operated, we have been the go-to tree service company since 1977.
We treat each of our clients as if they were a part of our family. Those who make us their preferred tree service company in the Newcastle area can breathe easy in the knowledge that their lovingly grown majestic trees are in the reliable hands of professionals who handle these as carefully as they do the ones standing on their property.  Being fully licensed, bonded and insured, our tree service company assures its Newcastle customers of complete protection all through the job that they hire us for.
Contact us today for a free written estimate on any job, regardless of its size. Our company specializes in all types of tree work. We employ technicians who are trained and experienced for offering a wide range of services, including:
Tree trimming and pruning
Low-impact tree removal
Wood chipping
Land clearing
Firewood sales
Our experts can work on trees of all sizes and species. 
Place a call to us now and discuss the job that you need to be performed by our tree service company in your Newcastle property. We are looking forward to enhancing the beauty, healthy or functionality of your trees!
TREE SERVICE COMPANY SERVING NEWCASTLE SINCE 1977
Have your trees suffered storm damage? You need a tree service company that is available to handle emergency tree removal jobs in your region. And, it would be good if the company could also help improve the health and safety of your trees so that they can withstand the harsh climatic conditions better. That is where we come in.
We are the leading tree service company in the Newcastle area for meeting tree care and maintenance requirements. Besides having seasoned technicians with unmatched skills at storm damage tree removal, we have skilled tree climbers who can selectively remove branches to improve tree growth.  The technicians that our tree service company puts on Newcastle jobs can work in all kinds of environment and conditions.
To support the capabilities of our technicians and assist them in doing the finest possible tree work, we have invested in the most advanced tools and technologies.
We treat your trees like our own.  As a highly experienced tree service company catering to the Newcastle community, we have partnered with many homeowners, builders and construction companies to provide unmatched service that suits their specific needs as well as budgets.
When you choose us as your tree service company, you can expect:
Friendly arborists
Competitive pricing
Excellent customer service
Hassle-free experience
Look no further than our tree service company in the Newcastle area when you want only suitably qualified, well-equipped technicians coming to your yard for maintaining the robustness, vibrancy and utility of the trees growing there. Our arborists are dedicated to providing excellent and effective tree care for your landscape.  
LOW-IMPACT CRANE TREE REMOVAL SERVICES IN NEWCASTLE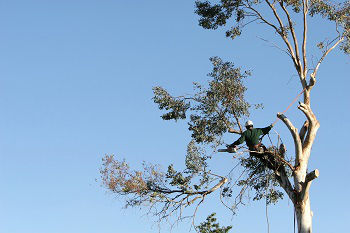 We are proud to offer crane tree removal service to the Newcastle community. Crane tree removal is by far one of the best techniques to remove unwanted or dying trees. The traditional method of removing a tree usually causes a lot of damage to the lawn and flowerbeds that are installed nearby. Moreover, this job is quite time-consuming.
Crane tree removal is by comparison a much more eco-friendly and efficient way of taking out damaged or unwanted trees from any yard. It allows easier removal of large trees from difficult areas and:
Reduces time and labor needed for tree removal
Protects the integrity of the soil and surrounding landscape
Offers excellent results
We are committed to delivering professional, seamless, incident-free tree removal services. The wellbeing of our employees as well as customers is very important to us. We always follow the highest safety standards when performing crane-assisted tree removal in Newcastle properties. We know how disastrous it can be if the job is entrusted to someone who is not yet an expert at operating and controlling the crane.
Our crane operator and crew are highly trained and skilled, so you can rest easy knowing the tree removal job will be done safely and efficiently. We make sure that during the course of tree removal process in your Newcastle property there is no accident like improperly lifted, swinging or fallen tree trunk that causes any damage to the building structures, hardscape features or overhead utility cables near the jobsite.
Feel free to call P'n'D Logging and Tree Service at (425) 800-0560 for any additional information on our crane-assisted tree removal services in Newcastle. Contact us also to know about our other tree care and maintenance services.