Tree Service for Lakewood Home, Business&Municipal Property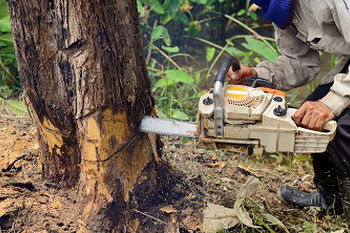 As tree service professionals, we use specialized equipment, including our low-impact crane to ensure safe and efficient extraction.
Our highly-skilled crew works seamlessly together to provide expert services for residential homeowners, businesses and municipal properties in the Lakewood area, including:
Professional tree pruning, cutting and trimming
Residential and commercial logging and land clearing
Low-impact crane service with highly-skilled climbing technicians
Excavation and site development – commercial and residential
Stump grinding and wood chipping
Firewood sales with free local deliveries
Log sales
If you have trees that are growing in confined spaces and pose a risk to your surrounding property, we can deploy our low-impact crane.
In the event that the area lacks sufficient space, our expert climbers can coordinate with our crew to make sure the trees are safely and efficiently removed and the debris is cleared.
Call us for exceptional tree services in even the most challenging conditions.
Tree Service Company Serving Lakewood Since 1977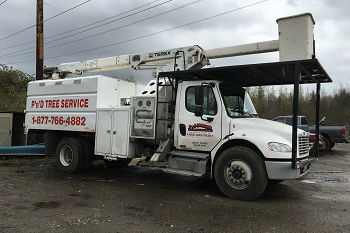 We are the tree service company of choice with highly-skilled professionals that have extensive experience working in every type of environment and condition.
Our work takes us from residential sites to builders, construction companies, and local cities and municipalities for any of a wide range of tree service needs.
These are reasons to choose us for safe and reliable services in the Lakewood area:
Family-owned and operated business since 1977
Affordable and competitive pricing
Top-notch professional services
24/7 emergency services
Knowledgeable in local laws and regulations
Customer service excellence
Insurance assistance
Free written estimate
Licensed, bonded and insured
If you need answers to questions about service in hard-to-reach areas, or around septic system installations, or concern for potential damage to your landscape, call us.  We want to be your resource for information.
Low-Impact Crane Tree Removal Services in Lakewood 
We offer the best tree removal service utilizing low-impact crane services and highly-skilled climbing technicians for residential property owners, builders, construction companies, or municipalities in the Lakewood area.
Whether we are called to remove smaller trees in confined or hard-to-reach spaces that pose a risk to the surrounding area, or larger ones that are dead or unwanted, use of our low-impact crane is the best way to accomplish the task!
These are reasons that we encourage the use of our crane technique for tree removal:
Reduced time and labor when compared to traditional methods
Decreased impact to the surrounding site
Lower cost than using other methods
Controlled process results in greater safety for our employees and your surroundings
Efficiency – project completion in hours vs. days
As a professional tree service company with years of experience, we have highly-trained specialists that are second to none for positioning the crane to ensure it has sufficient space to operate without hazard.
Call P and D Logging and Tree Service at 425-569-0900 to request a free written estimate!  One call does it all!