TREE SERVICE FOR HOBART HOME, BUSINESS & MUNICIPAL PROPERTY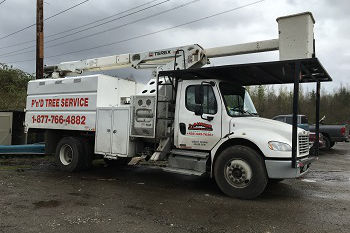 P'n'D Logging and Tree Service is a leading tree service company serving Hobart, WA and its surrounding areas. We offer the homeowners, business owners and municipal agencies here top-notch solutions to meet all their needs for:
Tree trimming
Crane tree removal
Emergency storm tree removal
Stump grinding
Logging
Land clearing
Whatever tree work you need to get done on your property, count on our tree service company to do it seamlessly for a fair and affordable price. Our family owned and operated business takes pride in its customer-friendly approach. The primary focus with which we take up every job is to ensure that needs of the property owner who hire us are met to his/her 100% satisfaction.
At our tree service company, we want Hobart home as well as business owners to get their requested job done with precision and with minimal hassle or disruption in their routine activity. We also strive for our work to help them enjoy optimal pleasure and benefits from their investment on the trees in their landscape.      
This client-centric attitude, together with exceptional resources, has made us the most popular tree service company in the Hobart area. Do not waste time looking at the other local tree removal companies or tree trimming companies.
Simply call out the experts at our tree service company to your Hobart property to be sure of getting the most efficient, professional and economical tree work done. We are confident that after your first experience of working with us, you will think only of us every time you need to hire a tree service company in the Hobart area again.
TREE SERVICE COMPANY SERVING HOBART SINCE 1977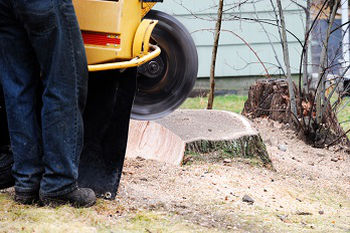 Ever since 1977 when our tree service company started serving Hobart, we have focused not on being the biggest but on being the most loved! That is why we have always been committed to treating customers right and doing quality work.
We are very careful about hiring the right crew. Technicians are employed beyond by us only if they have proven skills, considerable experience and a willingness to work hard for delivering services that exceed the industry standards.
Our tree service company has also invested in top-of-the-line machines and equipment for doing all its tree work. We provide our crew with everything they need to do their job well.  They use the latest tools and techniques for completing all tree work efficiently and without disturbance or damage to the property they go to. 
The result of our sincere efforts in this regard has been an impressive industry standing, a huge customer base that continues to grow and sustained business success for our tree service company in Hobart and beyond.
When you sign up our tree service company for any job, you can expect:
Utmost courtesy and personalized attention
Free written estimate to avoid unpleasantness later on
Meticulous services, with all work done to perfection
Friendly and helpful customer service, every step of the way
You also stay fully protected through the job performed by our tree service company in your Hobart property because we are licensed, bonded and insured.
LOW-IMPACT CRANE TREE REMOVAL SERVICES IN HOBART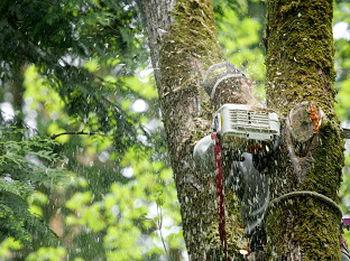 We are the #1 source for tree removal services in the Hobart area. Get in touch with us if there is a tree or more that you need to get taken out of your yard. Though trees are a wonderful landscape feature, there is times when they become a nuisance or liability.
You should keep in mind that tree removal from your Hobart property is a job that is best left to trained professionals. Taking it up with the required training and tools, you could need up damaging the landscape or property and even, suffering a serious injury.
There is simply no reason to invite trouble upon yourself by taking a DIY approach when there are several companies offering tree removal services for Hobart residents. However, you must choose wisely from among the available options if you want to be sure that your tree removal job is carried out in the most skilful, well-organized manner.
Give us a call if you are wondering, 'which is the right tree company near me to call for removing trees from my property?' We specialize in low-impact crane tree removal, which is undoubtedly the fastest, safest and most cost-efficient way of taking out damaged, dangerous or dead trees.
Our crane tree removal from your Hobart property makes sure that the required work gets done without landscape damage and in a fraction of the time taken by traditional methods.
To assure you of the finest tree removal services, we work with:
State-of-the-art cranes
Well-trained technicians
Full diligence
Need to hire experienced professionals for tree removal from your Hobart property? Call P'n'D Logging and Tree Service. Dial (425) 800-0560 for wide-ranging tree care services.