Tree Service for Gig Harbor Home, Business & Municipal Property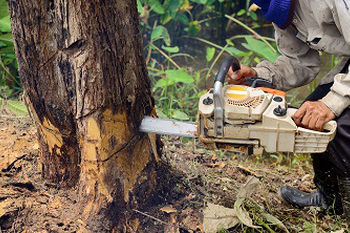 We are known as the expert local tree service company specializing in a wide range of services for home, business and municipal properties in the Gig Harbor area.
With the finest professionals in the business and extensive experience working in all types of environments and conditions, we provide the following services:
Tree removal, including 24/7 emergency response and low impact crane services
Tree pruning-view clearing
Logging and land clearing
Tree cutting, climbing and trimming
Stump grinding
Evacuation and site development
Firewood sales
From residential sites to working with local cities and municipalities, businesses, and construction companies, we have the solutions, skills and equipment to meet all of your tree service needs.
Call us for any size job no matter how large or small.  We'll show you what makes us the best in the Northwest!
Tree Service Company Serving Gig Harbor Since 1977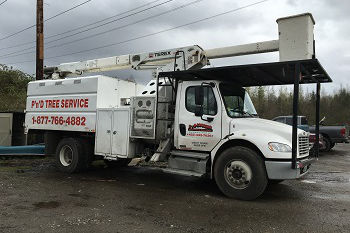 Since our beginnings in 1977, we have built a strong, time-honored reputation as the best tree service company in the Northwest!
When you need emergency services, we are the area experts that will respond to get the job done quickly and safely.
We have some of the finest equipment, such as our low impact crane and stump grinders, and heavy-duty specialty logging and land clearing machinery for residential and commercial services across the area.
These are some of the reasons to choose us for our wide range of tree services in the Gig Harbor area:
Family owned and operated
Customer service excellence
Free written estimates
Licensed, bonded and insured
No project too large or too small
Professional crew with extensive experience working in all types of conditions
Competitive prices
Provide 24/7 emergency services and will also work with insurance companies
Highly skilled crew
Available for residential, commercial and municipal services
Call us today to request a free estimate for professional tree services near you!
Low-Impact Crane Tree Removal Services in Gig Harbor
It takes state-of-the-art, specialized equipment and skilled professionals to safely lift a tree out of a confined area and into a safety zone.
We specialize in low impact crane tree removal services, taking into account multiple factors to ensure safe extraction and maneuverability through the air to the location of the ultimate drop zone.
This is what you can expect when you call us for expert services in the Gig Harbor community:
Minimal disruption to your property and landscape
Little to no impact to surroundings
Fast, efficient and safe service
Less time-consuming – turns multiple day projects into a few hours of work
Less labor-intensive than traditional methods
Usually a lower cost than other methods
The entire process requires accurate strategic planning and great operator skills.
Call P and D Logging and Tree Service for an experienced crew that will complete the project with minimal impact and disruption to the surrounding area in a fraction of the time required for traditional methods.  425-569-0900