Tree Service for Fircrest Home, Business & Municipal Property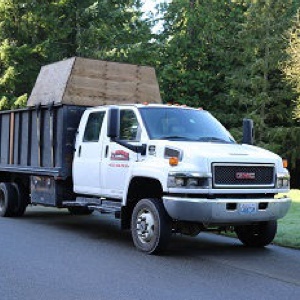 Trees are the greatest gift to human race from mother nature. They are strong, beautiful and give us fresh air to breathe in. However, trees age as well and grow weak which makes them dangerous to be around. At such times you need professional tree service company to take care of the situation.
When you need professional tree service company in Fircrest, WA, P and D Logging and Tree Service is the name you can count on. We are a renowned name in the industry and offers comprehensive services like:
Emergency tree removal
Tree pruning
Stump grinding
Land clearing
Call us today to know more about our services or to hire us as your reliable tree service company in and around Fircrest.
Tree Service Company Serving Fircrest Since 1977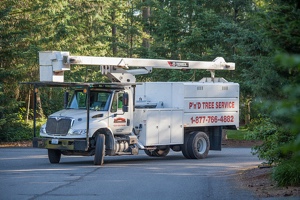 Removing trees from your property might sound like an easy job but is more complex. The size of the tree itself can present many tricky situation which only professionals can solve properly. This is why we recommend to hire efficient tree service company like us for any small or big task. Ever since we were established in 1977, we have work hard to deliver quality services to our customers.
Call us today if you want a reliable tree service company around Fircrest because we:
Are licensed bonded and insured
Offer free written estimates
Offer 24/7 emergency service
Provide competitive rates
For all your tree problems, call us and we will resolve them to the best of our capabilities.
Low-Impact Crane Tree Removal Services in Fircrest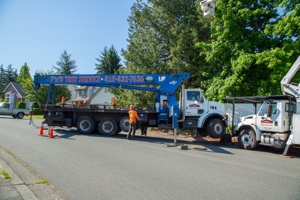 Trees should not be removed until they are have grown weak or diseased. If you need help deciding it, you can call up for our arborists who have extensive knowledge on the subject. If you do decide for tree removal from your property, our arborists will take care of that as well. When you hire us for a tree removal job in and around Fircrest, we will send over arborists who are:
Professional and experienced
Skilled and honest
Diligent and safe
Respectful of your premises
Our low-impact crane tree removal service will seamlessly remove the tree from your property with minimal to no damage. We work fast and with great precision to help you with tree removal in the most efficient and effective manner. Need professional help with tree removal? Call P and D Logging and Tree Service at 425-569-0900 to hire us as your professional tree service company in Fircrest or surrounding regions.