Tree Service for Fairwood Home, Business & Municipal Property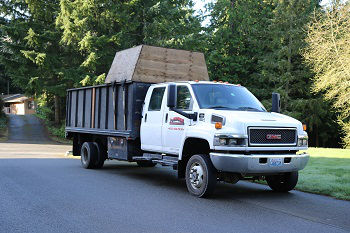 When it comes to hiring professionals for care and maintenance of trees, all property owners hope to find a tree service company known throughout Fairwood, WA for providing quality services at a fair price.
However, most of them end up trying out tree companies in their area and find themselves getting ripped off in spite of receiving low-quality services.
You can safeguard yourself from such bad experience by signing up P'n'D Logging and Tree Service for tree trimming, tree removal and other tree work.
Since 1977, our tree service company has provided Fairwood residents with excellent, yet affordable tree care.
Instead of looking for cheap tree trimming service or experimenting with different local tree removal companies, people should call only us for all the work necessary for their trees to be:
Safe for property owners and guests
Healthy and free of disease
A superb addition to beauty, efficiency and value of the property
Our tree service company works in residential, business and municipal properties.
Tree Service Company Serving Fairwood Since 1977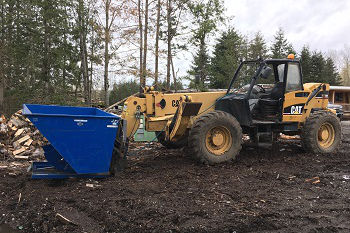 Our extensive experience in the tree care industry has made us true masters of the trade. We have come to be respected and loved for high precision workmanship in tree removal, pruning, etc.
At the same time, we have become experts at building lifelong relationships with customers. We have proven ourselves to be a tree service company that Fairwood property owners can count on for a thoroughly satisfying experience all through their tree job, no matter how big or small.
We are the #1 choice in tree removal that offers services combining the best in:
Job quality
Pricing
Customer service
Being a family owned and operated tree service company, we know what our customer expect from us and are dedicated to ensuring that their expectations are met.
Low-Impact Crane Tree Removal Services in Fairwood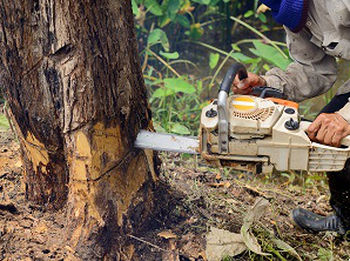 Though the focus of our services is on saving trees and promoting their healthy growth, we are also here to lend a hand when it a tree has to be taken out. Tree removal in any Fairwood property may be necessary for different reasons, such as:
Taking out a decaying or dead tree
Eliminating a safety hazard
Clearing a lot for construction
Whatever the situation, we offer crane tree removal services. We get the tree removal done quickly with minimal impact on the surrounding landscape.
Call P'n'D Logging and Tree Service at (425) 569-0900 to schedule a tree removal job in Fairwood or get a free, written estimate on the tree trimming service cost.