Tree Service for Edmonds Home, Business & Municipal Property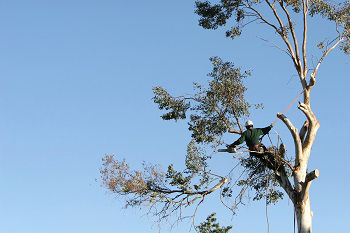 We are a tree service company highly trained in tree care practices and maintenance for home, business, and municipal property.
As a leading contractor specializing in a complete selection of tree-related services, we have the capability of removing trees from confined or inaccessible areas. We equip our skilled workers to save you time andtree trimming service costs in Edmonds by safely fulfilling jobs in a fraction of the time over our competitors.
We use state-of-the-art equipment, the latest methods, and specialty tools to keep our costs competitive and our workers safe.
Our tree service company offers a full range of professional services, such as but not limited to:
Tree trimming, removal, and limb pruning
Low-impact crane services
Arborist services
Emergency and storm damage tree removal
Deadwooding
Land clearing
Stump grinding and wood chipping
Call today to schedule a free consultation and request a free written estimate. One call does it all!
Tree Service Company Serving Edmonds Since 1977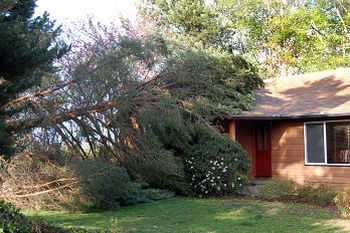 As one of the premier local tree trimming companies, we have served Edmonds and the Greater Puget Sound area since 1977.
Our skilled workers use the latest equipment and specialty tools to provide competitive tree service costs. Our tree service company has arborists on-staff to remove problematic limbs and heavy branches for prolonging and saving trees.
We can also shape your trees into aesthetically pleasing forms, increase their health and safety, and help provide improved resistance to storm damage and pest attacks.
If you are searching for a local tree service company serving Edmonds, we can beautify your property and improve the surrounding landscape. We provide services such as emergency tree removal, tree trimming, tree pruning, and tree assessments by a arborist using some or all of the following techniques to complete the task:
Professional tree felling
Tree and limb removals
Low-impact crane tree service
Bucket trucks
Wood chippers
Stump grinding
Complete debris cleanup
Call the Best in the Pacific Northwest for a free consultation and written estimate. We are licensed, bonded, and insured for your protection.
Low-Impact Crane Tree Removal Services in Edmonds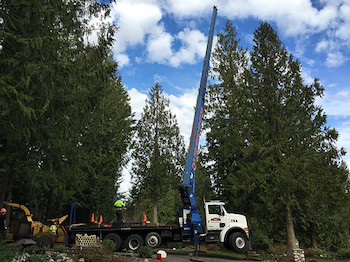 Our low-impact crane tree removal service is the best solution for safely removing tall and heavy trees in difficult-to-reach or confined areas.
Our highly skilled technicians efficiently remove tree sections into a safe drop zone. The ground grew cuts the large tree sections into manageable pieces for loading onto a log truck.
These are a few reasons why property owners in Edmonds choose us for low-impact crane tree removal services:
Lower cost than using conventional methods
Reduced labor time from days to hours
Ability to work in hard-to-reach areas
No landscape damages
Maximized safety for crew & property owners
Debris cleanup
Licensed, bonded & insured
Assistance with insurance claims
Call P and D Logging and Tree Service for safe and efficient crane tree removal services. We follow strict industry guidelines during all procedures. 425-569-0900