Tree Service for Edgemont Home, Business & Municipal Property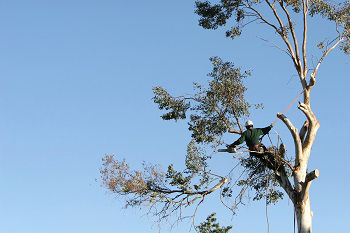 Are you checking out every tree service company in the Edgemont, WA area to find the best one to hire? Well, you can stop the search right here at P'n'D Logging and Tree Service!
Our tree company has served the community for decades, with a stellar reputation and large customer base to show for its hard work. We provide a multitude of services, including:
Tree trimming
Tree removal
Stump grinding
Tree cutting
Land clearing
Logging
Whether you need to hire a tree service company in the Edgemont area to work in a residential, commercial, or municipal property, let us be your first and last choice for it. We send over a highly knowledgeable, skilled, and experienced arborist to handle your job. You can rest easy that your property is in competent hands.
Tree Service Company Serving Edgemont Since 1977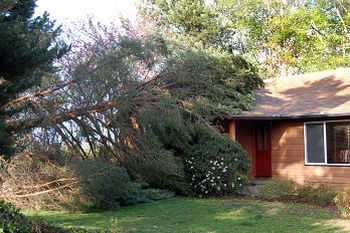 We take pride in being known as an ethical, accomplished, customer-friendly, and trustworthy tree service company. The exceptional standing drives us to consistently maintain a high level of precision and professionalism in every job we handle.
Our company was founded in 1977 on the principles of integrity and commitment to excellence. We have strived to stay true to our values even as the business flourished and the company grew.
Hiring our tree service company brings Edgemont residents like you all the benefits that come from being attended to by a business that is:
Family-owned and operated
Licensed, bonded, and insured
BBB-accredited
Staffed by the best-in-class technicians
Dedicated to optimizing customer satisfaction
Let us take care of all your requirements for tree services. You will be glad to have chosen us ahead of the other local tree companies.
Low-Impact Crane Tree Removal Services in Edgemont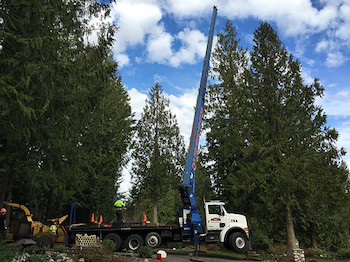 We specialize in low-impact crane tree removal. Damage to the surrounding landscaping or the nearby structures is a major concern during tree removal from any Edgemont property.
Our tree service company uses a crane for the job to ensure quick, safe, and efficient tree removal with minimal environmental impact. We remove trees that are:
Storm-damaged
Badly diseased and decaying
Leaning dangerous
Growing too close to the house
Obstructing a construction/landscaping project
Contact us now for a free estimate of tree removal cost.
Call P'n'D Logging and Tree Service at (425) 569-0900 if you are looking for proven pros to carry out tree removal from your Edgemont property. We also provide tree pruning, tree climbing, tree felling, and many other services.