Tree Service for Capitol Hill Home, Business & Municipal Property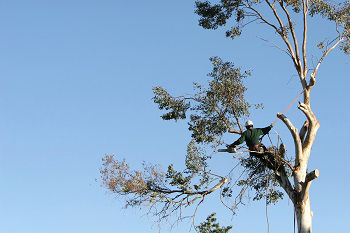 Our tree service company is known as the best in the Pacific Northwest!
We are a leading contractor specializing in a wide range of tree services for home, business, and municipal property in Capitol Hill, such as:
Tree pruning, trimming, & removal
Emergency & storm damage tree removal
Arborist services
Low-impact crane service
Deadwooding
Land clearing
Wood chipping & stump grinding
Our highly skilled workers use state-of-the-art equipment, powerful tools, and the latest methods resulting in competitive service costs.
While our tree service company is a proponent of saving trees, we rely on our on-staff arborists to assess the general health of trees to determine that a tree poses a danger and requires removal.
Call today to request a free consultation and written estimate! One call does it all!
Tree Service Company Serving Capitol Hill Since 1977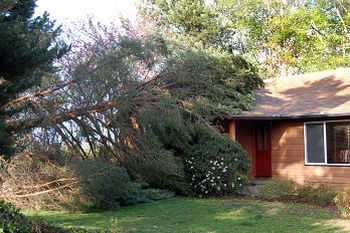 Our tree service company has a time-honored history serving Capitol Hill since 1977.
We have arborists on-staff who proudly encourage professional tree trimming services to help reshape trees into aesthetically pleasing form and promote healthy thick branch and leaf growth.
We insist on rigorous enforcement of all safety and industry standards to protect our customers and employees.
Our tree service company specializes in emergency tree removal services, tree pruning, trimming, heavy-duty logging, and land clearing using techniques and equipment such as:
Bucket trucks
Low-impact crane tree service
Professional tree felling
Wood chippers
Stump grinding
Call today for prompt service for residential, commercial, or municipal properties. We get the job done right!
Low-Impact Crane Tree Removal Services in Capitol Hill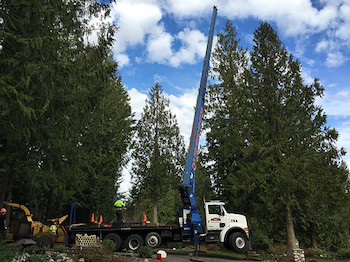 We use a low-impact crane as the safest and most efficient option for hazardous tree removal service in Capitol Hill.
Our low-impact crane and highly skilled operators work seamlessly with our crew to safely lift and place tree sections into a safe drop zone. The ground crew cuts the large tree sections into smaller pieces, loads them onto a log truck, and runs small branches through a chipper for mulch.
We have the capability of removing trees from confined or tight spaces, hillsides, fenced-in backyards, rooftops, or near septic systems with no collateral damage to the landscape and surrounding area.
We use tree cranes rather than traditional tree removal practices to avoid risk to property owners, arborists, crew, and the property.
These are reasons to choose us for crane-assisted tree removal services:
Little or no impact to landscapes and surrounding property
Lower cost than conventional methods
Ability to work in hard-to-reach areas
Fully licensed, bonded & insured for your protection
We provide insurance claim assistance
Meticulous debris cleanup
Always free written estimates
Safety is our highest priority
Call P and D Logging and Tree Service to schedule a free consultation. One call does it all! 425-569-0900