Tree Service for Buckley Home, Business & Municipal Property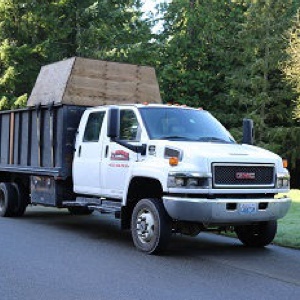 P'n'D Logging and Tree Service provide Buckley, WA clients with full-service tree care. We offer a comprehensive care program designed to suit the unique needs of trees to ensure their optimal health.
We are a fully licensed, insured and bonded tree service company serving Buckley and its surrounding areas for years. We utilize the safest and most efficient tree care methods in the industry. Our vast range of services includes:
Trimming
Thinning
Pruning
Tree removal
Stump Grinding
Our team members are professionals who have the training and expertise to get the work done to the highest quality standards. So, if you are looking for a go-to tree service company, look no further.
Tree Service Company Serving Buckley Since 1977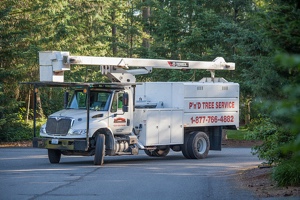 Choosing a tree service company in the Buckley area requires a lot of research. You want to work with someone who has ample experience in the tree industry. When it comes to tree care, a small mistake can do more harm than good. That is why the more industry experience a tree service company has; the more likely they will be able to get the job done correctly and to superior workmanship.
We are proudly serving our customers since 1977. From commercial to residential and municipal, we can handle tree care needs of a wide range of clients.
Here are a few benefits of choosing us as your tree service company:
Reasonable rates
Fast response
Free written estimates
Excellent workmanship
Low-Impact Crane Tree Removal Services in Buckley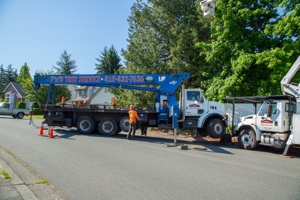 As useful and visually appealing as trees are, at some point they might need to be removed. When you need low-impact tree removal in the Buckley area, count on us! Customers rely on us when they need tree removal for:
Safety reasons
New construction
Neat, uniform look
Cleanup area
No matter the reason, we can provide you with the tree removal service you need.
Traditional tree removal methods typically cause significant damage to nearby areas. We utilize cranes to remove trees safely, efficiently and without disrupting the surrounding flowerbeds and landscape. Before beginning any tree removal work, our team plans a low-impact removal method for your property. We are trained to handle difficult and complex in all conditions and areas.
Feel free to call PíníD Logging and Tree Service at (425) 569-0900 to get a tree removal cost estimate for your Buckley home or property. We look forward to speaking with you!