Tree Service for Black Diamond Home, Business & Municipal Property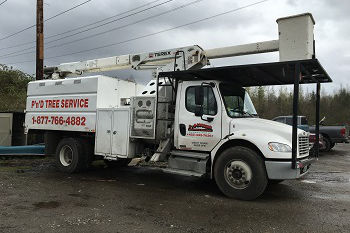 We employ the use of refined methods, latest equipment and highly-skilled workers for a broad range of tree services for homes, businesses and municipal properties in the Black Diamond area.
Whether your project is large or small, routine or challenging, we offer safe and cost-effective services such as, but not limited to:
Professional tree cutting, pruning and trimming
Low-impact crane services and skilled climbing technicians
Land clearing and logging for residential and commercial properties
Residential and commercial excavation and site development
Stump grinding
Log sales
Firewood sales – free local deliveries
Call us today for specialists that will get the job done with greater efficiency than most other companies in the region, leaving your property beautiful and safe.
Tree Service Company Serving Black Diamond Since 1977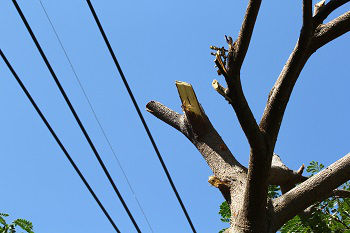 We are proud of our highly-skilled crew that delivers exceptional service no matter how challenging or difficult the type of environment and conditions.
With years of experience dating back to 1977, and our use of latest equipment and tools, technology and trained personnel, we have gained the trust and confidence of commercial, residential and municipal clients to safely remove trees in hard-to-reach areas, and for emergency services following storm damage.
These are a few reasons we are called as a professional tree service company serving Black Diamond clients:
Extraordinarily high standard of work quality
Family-owned and operated business
Cost-effective, affordable rates
Safety-record excellence
Offer insurance assistance
Free written estimates
Licensed, bonded and insured
Superior equipment and tools
Highly-trained crew
24/7 emergency services
Call us today for professional experts that can manage your project with excellent services from start to finish!
Low-Impact Crane Tree Removal Services in Black Diamond
Even though cranes have been used for many decades, we are among the few local tree service companies in the area that owns and operates a low-impact crane.
We provide solutions with our low-impact crane that are second to none for safe and efficient tree removal for residential and commercial property owners, construction companies, builders, local cities and municipalities.
Our skilled crew can safely remove a tree from a difficult or confined area into a safety zone with little to no disruption of property.  These are a few benefits of using our low-impact crane for tree removal in the Black Diamond area:
Much greater time and labor efficiency over traditional methods
Little to no impact to landscaping or the surrounding site
Ability to work in tight or difficult-to-reach spaces
Generally, a lower cost than using standard removal practices
Efficient means of removing hazardous trees that are difficult to fell or climb
With the use of our specialized equipment by a professional crew, our low-impact crane is the finest method for removing trees!
Call P and D Logging and Tree Service and tell us what you need.  We specialize in high-risk tree services.  425-432-7636