TREE SERVICE FOR BELLEVUE HOME, BUSINESS & MUNICIPAL PROPERTY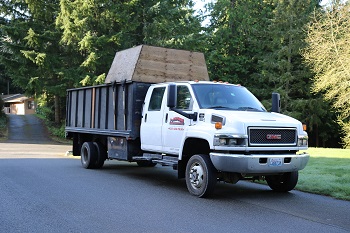 If you have a lot of trees on your property, you know that they need maintenance from time to time. Not everyone has the skill set or time to maintain trees. What if they are diseased or damaged and need to be removed? It is most certainly not a DIY job. What you need is services of a professional and experienced tree service company that can handle any big or small tree care job efficiently.
P'n'D Logging and Tree Service is a licensed, bonded and insured tree service company serving Bellevue, WA homes, businesses, and even municipal properties. Our tree services include:
Tree trimming
Tree removal
Tree health evaluations
And more!
Why engage with inexperienced technicians for tree care or tree removal job in Bellevue area. It is evident that lack of experience in this skill demanding industry often leads to incomplete results. Our cheap tree cutting service does not compromise on quality, either. You can trust us for a job well done — and a job done safely. You can call us any time of year, especially if you have a tree that is encroaching on your roof or power lines. As a highly competent tree service company serving Bellevue residents, we ensure that we are available round the clock. Whether you want to pre-schedule our tree services or want an emergency tree removal service, we are the name you can count upon.
Trees also get damaged in storms, so call us if you are worried about the current state of your tree to see how we can help. We are a family owned and operated tree service company and understand how important the safety of your loved ones is. Before a diseased or dying tree cause any damage, call our experienced arborists for a quick and safe tree removal job in Bellevue.
TREE SERVICE COMPANY SERVING BELLEVUE SINCE 1977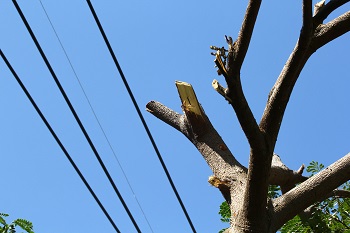 Most homeowners try to be hasty when searching online for tree service company in the Bellevue area. But that does not always net the best results, as you need a tree service company that has:
Many years of experience
Knowledge of different trees
Qualified arborists
Safety equipment
When you search for a tree service company serving Bellevue region, you can rest assured that we are one of the most experienced. We have been in business since 1977 and other tree trimming companies do not come close to our reputation or customer service. From stump grinding to seamless tree removal in Bellevue, we can handle any job with utmost ease and efficiency.
Our decades of experience have helped us hone our skills so you can have the best value for money services. Rest assured that every arborist employed by our tree service company is extremely professional and well-trained to meet all your tree care needs. Anytime you choose to hire us as your tree service company in the Bellevue area, we will come equipped with state-of-the-art tools and equipment to ensure that the job goes on smoothly.
We promise a fair price, a job done quickly, and tree care service that will maintain the health and beauty of your property. Not just that, we also promise free written estimates so you are well aware of expected costs for each and every project. So what are you waiting for? Call our tree service company in the Bellevue area today.
LOW-IMPACT CRANE TREE REMOVAL SERVICES IN BELLEVUE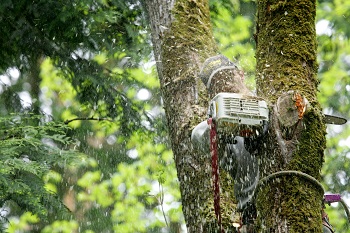 Have you been holding off on tree removal services for your Bellevue home, business, or municipal building because you are worried about the damage it could cause?
Sometimes, inexperienced tree trimmers can do a lot of damage when they cut off a branch or limb from high up in the tree. A hasty tree removal job can lead to damage of utility lines and assets on your property or even endanger your safety.  But thankfully, we are not inexperienced! Instead, we have accumulated decades of experience which aids us to deliver you services that are precise and cost-efficient. A tree removal job demands meticulous attention to detail, steady and experienced hands to ensure the job is done with minimal to no damage to surroundings.
Key features of our tree removal services for Bellevue region includes:
Use of modern equipment
Certified arborist
Low-impact cranes
Precise safety measures
We can use our low-impact crane for larger tree removal needs so that you do not have to worry about trees or limbs crashing down on your property. We know that trees can cause a lot of damage if they are not removed properly. Call us for efficient and effective tree removal services in Bellevue.
Searching for reliable tree care or tree removal services in Bellevue? Call P'n'D Logging and Tree Service at 425-800-0563 to hire us as your go-to professional tree service company.