Tree Service for Beacon Hill Home, Business & Municipal Property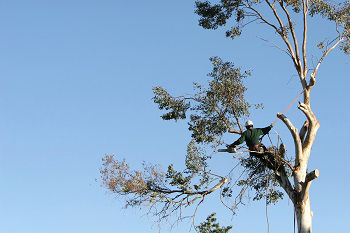 We are a local tree service company providing a wide range of services for Beacon Hill home, business, and municipal properties.
Tree service is what we do best! Whether you need tree trimming, pruning, or emergency tree removal, no job is too large, small, or difficult for us. We have on-staff arborists to assess the general health of trees and determine unequivocally that a tree is hazardous and in need of removal.
Our objective is to save trees whenever possible.
As a leading tree service company in the Greater Puget Sound area, we offer a full range of tree care and removal services, such as:
Tree pruning and trimming
Removal of dead or decayed trees & heavy limbs
Emergency or storm-damaged tree removal
Risk assessments related to removals
Arborist services
Deadwooding
Land Clearing
Site development
Wood chipping and stump grinding
Call today for high-quality tree care services by skilled technicians. We provide free written estimates.
Tree Service Company Serving Beacon Hill Since 1977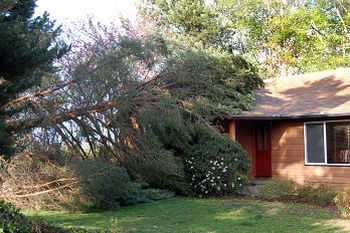 We are a local premier tree service company serving Beacon Hill and the Greater Puget Sound area since 1977.
We have state-of-the-art equipment and a highly skilled crew capable of saving time and service costs by completing your job in a fraction of the time required by our competitors.
If you have unsightly trees on your property, we can provide a facelift by removing intransigent limbs and reshaping the tree into an aesthetically pleasing form. A arborist targets all tree areas to increase its appearance and health.
These are reasons to call our tree service company:
Highly qualified arborist on-staff
Superior customer service
State-of-the-art equipment & experienced crew
Outstanding safety record
Services performed at the highest standards
Competitive prices
Always free written estimates
Insurance claims assistance
Expert tree trimming, pruning, removal, & emergency services
If you want the very best service for trees on residential, commercial or municipal property, call the "best in the Northwest"! One call does it all!
Low-Impact Crane Tree Removal Services in Beacon Hill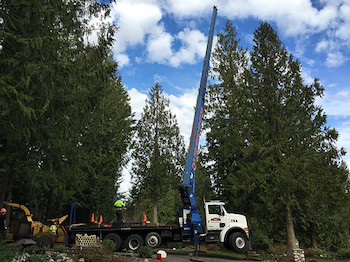 We specialize in low-impact crane tree removal services that are more efficient and cost-effective than traditional methods.
Our low-impact crane provides our crew with the ability to remove dangerous trees that are not conducive to tree felling or climbing and rigging techniques.
We have the capability of operating in confined areas or difficult locations such as fenced-in backyards, slopes, near septic systems, between dwellings, and rooftops with no damage to landscaping.
These are reasons to call us for low-impact crane tree removal services in Beacon Hill:
Reduced labor from days to hours
Lower overall cost than conventional methods
Extensively trained crane operators
The least invasive method
No project too large
Exceptional customer service
Free written estimates
Licensed, bonded & insured
Meticulous debris cleanup
Insurance claims assistance
Call P and D Logging and Tree Service for low-impact crane tree removal service as the safest and most efficient choice. 425-569-0900