Tree Removal in Pacific – Downed, Dead or Dangerous Trees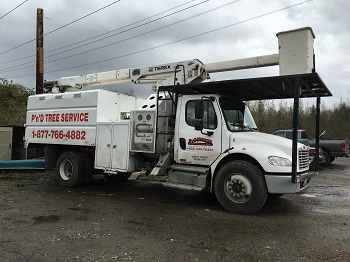 Have a dead or dangerous tree in your yard? It is time for swift action. The tree must be taken out before it falls on its own, destroying the surrounding landscape and nearby building or injuring someone.
Removal of a tree, whether it is already downed or still standing, is a job for trained professionals. It is important that you hire a tree removal company reputed across Pacific, WA for:
Maintaining top-notch resources for taking out trees
Having an excellent track record for safe job completion
Being ethical and customer-friendly
You have the satisfaction of working with exactly such a contractor when you hire P'n'D Logging and Tree Service. We have been providing dead or hazardous tree removal service in the Pacific area since 1977 and boast of a stellar standing in the industry as well as a large customer base.
Tree Removal Service for Home & Business Property in Pacific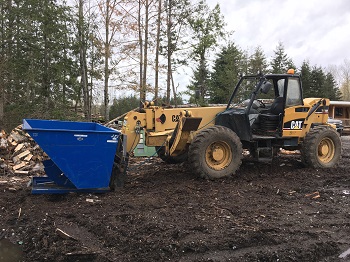 Our company has established itself as a trusted one-stop shop for tree removal service in this region. We work in homes as well as business properties. We have skilled crew and state-of-the-art equipment for providing seamless tree removal service even in the most challenging situations.
We can be called in for removing trees of any size and species from a convenient or restricted space. Regardless of the conditions in which we provide you with tree removal service in Pacific, rest assured of having your job done:  
As quickly as possible
Expertly and diligently
Without any hassle or unpleasant incident
Our tree removal company delivers its high-quality services at the most competitive rates.
Why Do Pacific Residents Choose Our Tree Removal Company?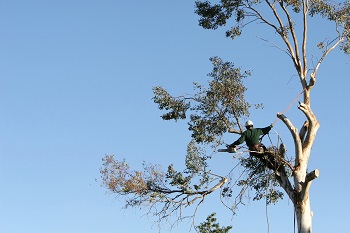 There may be no dearth of tree service providers in or around your community that specializes in removal of trees. However, there are hardly any that can match the service excellence offered by our tree removal company.
Hiring us assures you of thoroughly professional tree removal service delivered by well-trained, seasoned professionals. We are a family owned and operated tree company that is licensed, bonded and insured. That means that by hiring the services of our tree removal company in the Pacific area, you:  
Get treated with courtesy and respect
Receive service marked by superb workmanship
Stay completely protected all through the job
When you are not willing to settle for anything other than the best tree removal company serving the Pacific area, call P'n'D Logging and Tree Service at (425) 569-0900.