Tree Removal in Monroe – Downed, Dead or Dangerous Trees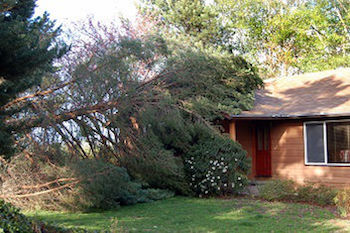 Clients throughout Greater Puget Sound often schedule tree removal services with us in preparation for new construction projects and land development. However, not all tree removal situations can be prearranged. A drowned, dead, or unstable tree can cause severe damage to your property if it is not attended to in time.
We advise residential, commercial, and municipal property owners to contact us for tree services before storms and strong winds cause trees to fall, damaging properties.
These are a few scenarios in which you should outsource tree removal services in Monroe, WA:
Fallen trees blocking access or main roads
Obstructing or interfering with infrastructure
At risk of falling on buildings or residents
Near power/electrical lines
If you have a tree on your property that is dead or at risk of falling, don't wait for it to cause more damage than is necessary. Call us today for safe tree removal at (425) 569-0900.
Tree Removal Service for Home & Business Property in Monroe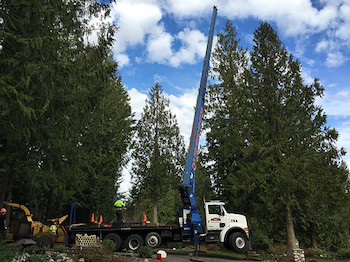 When unforeseen circumstances result in you requiring tree removal services, why not call us? We have a reputation for high-quality tree removal services and a team of professionals ready to respond safely.
Although we recommend tree removal services as a preventative measure, some property owners are hesitant about damage to their property as a result of tree removal.
We reassure our client's that the techniques and equipment we use ensure that all our tree removal services in Monroe are:
Low Impact
Professional
Timely and efficient
Preplanned and safe
Our team of knowledgeable tree service workers is well-trained in the most effective tree removal methods to ensure your surrounding property and infrastructure is not damaged in the process.
Why Do Monroe Residents Choose Our Tree Removal Company?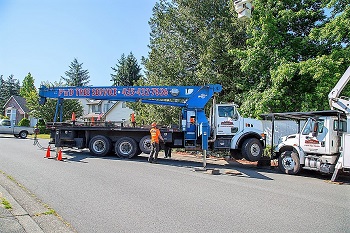 Are you looking for a reliable tree removal company serving the Moore area? Why not call us? Since 1977 we have been providing land and tree services for all types of properties throughout the Greater Puget Sound and Eastern Washington.
These are a few reasons why we are a preferred tree removal company in Monroe:
Client-orientated service
Competitive prices
Responsive team of workers
No hidden costs
We believe that a testament to our service standard is what past clients had to say about our land and tree clearing services. We encourage you to visit our website to see how past clients reviewed our services. Call (425) 569-0900