Tree Removal in Kennydale – Downed, Dead or Dangerous Trees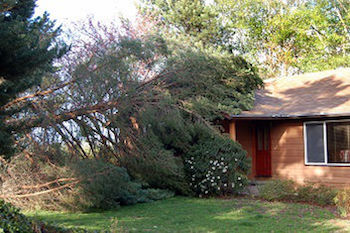 The Kennydale community is blessed with trees that enhance landscapes along with many other environmental benefits. However, there are conditions when removing a tree is a prudent course of action. While a tree removal service may be required for new construction or remodeling purposes, it is also a valuable preventative measure if you have dead, hazardous, or dangerous trees on your property.
A dangerous tree typically means that it has a higher risk of falling. For instance, a dead or dying tree is less likely to withstand storms and high winds, or the weight of snow or ice. In this case, a tree removal service now can prevent injuries or costly repairs in the future.
A hazardous tree on your property can be those that:
Block roads and sidewalks
Have grown too near homes
Roots are damaging underground utilities
Roots are invading foundations
Whatever type of tree removal service you need, get a hold of P'n'D Logging and Tree Service!
Tree Removal Service for Home & Business Property in Kennydale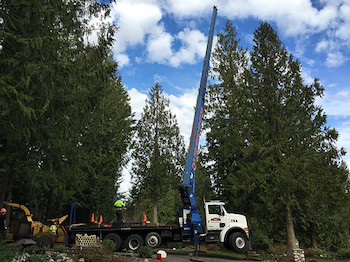 Weather conditions in the Kennydale area are known to include high winds and excessive moisture. This combination alone is enough to bring healthy tree crashing down! We much prefer that our customers schedule a tree removal service, rather than face an emergency situation later!
You can arrange for a tree removal service as a precautionary measure, or we have a 24/7 emergency tree service if a tree has just come down. With our highly skilled and experienced tree removal crews, we can:
Safely lift fallen trees with our crane truck
Use a low-impact crane for confined or difficult areas
Fell a tree safely to a preset location
Our tree removal services are available for residential, commercial, and municipal property owners in and around the Kennydale area.
Why Do Kennydale Residents Choose Our Tree Removal Company?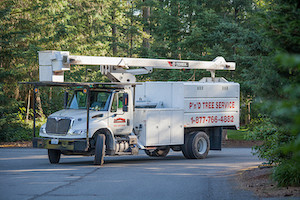 Our tree removal company has a solid reputation for providing quick, efficient, and safe tree services. Furthermore, we are dedicated to best industry practices that are designed to preserve our environment as well as provide the highest levels of safety for our employees and our customers.
Property owners in the Kennydale community also know our tree removal company:
Offers help on insurance claims
Provides complimentary written estimates
Is licensed, bonded, and insured
Has an A+ BBB rating
Is family owned and operated
Has competitive and affordable pricing
If you would like to know more about the tree removal process or have questions about other types of tree service we provide in the Kennydale area, just give us a call at (425) 569-0900.