Tree Removal in Highline – Downed, Dead or Dangerous Trees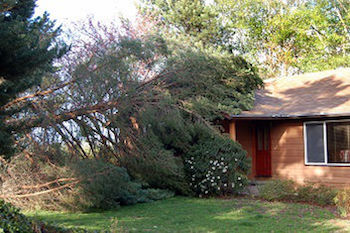 We all agree that trees add beauty to our landscaping and also have many environmental benefits, but there are certain occasions when having a tree removed is the right decision. If you live in the Highline community and require a tree removal service, choose P'n'D Logging and Tree Service.
A common question we hear is, "When does a tree need to be removed?". Generally speaking, a tree removal service should be a preventative measure versus an emergency situation! If your Highline property has a diseased or dead tree, the risk of falling in the future is high. A tree removal service is also recommended for:
Blockage of sidewalks, walkways or roads
Roots are invading foundations
Roots are damaging utilities
Trimming will not be enough to clear obstructions
If you feel you have a dead, hazardous or possible dangerous tree, reach out to us today at (425) 569-0900.
Tree Removal Service for Home & Business Property in Highline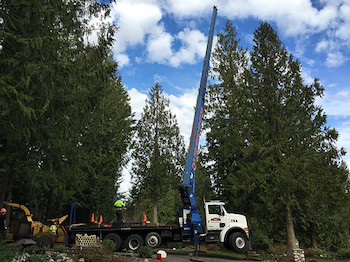 There are certain situations that require tree removal services like landscape remodels or making way for new construction. However, many times our customers contact us after a tree has landed on their roof! Highline residents who have a weakened tree (dead, dying or diseased), it's just a matter of time before a storm or high winds may bring it down.
Fortunately, we provide 24/7 emergency tree removal services! Whatever your reason is to remove a tree, you can rely on our expert crews that use the best tools and highly specialized equipment to:
Remove trees from roofs or other structures
Fell a tree to a safe, designated location
Access confined or hard-to-reach spaces
With the use of our low-impact cranes, there's no job we can't do!
Why Do Highline Residents Choose Our Tree Removal Company?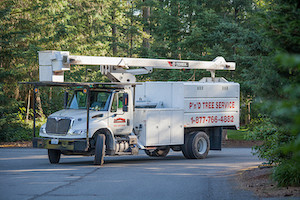 As a preferred tree removal company throughout the greater Puget Sound area, Highline homeowners, business and municipal property owners know we have what it takes to get the job completed quickly, affordably, and as efficiently as possible.
Since 1977, our tree removal company has been family owned and operated. All of our tree removal services strictly follow best industry practices. We want to make sure that we do everything we can to preserve the environment and have the strongest level of safety factors that will protect our crew, our customers and your property.
You might also like to know we:
Provide free estimates
Assist with your insurance
Are licensed, bonded and insured
Make the call today for tree removal services in the Highline area. (425) 569-0900