Tree Removal in Fircrest – Downed, Dead or Dangerous Trees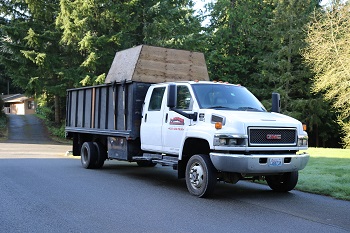 Trees are one of the most elegant natural elements that add incredible beauty to the surroundings. However, they do present several challenges. For instance, their falling leaves create additional landscape maintenance work and their expanding roots damage underground utility pipes.
All property owners have a different vision for their landscaping. Yours could be one that calls for the assistance of a tree removal company.Let P'n'D Logging and Tree Service be your first choice when you find yourself in need of tree removal service in the Fircrest, WA area.
We cater to all sorts of requirements for tree removal service. You can call the expert technicians at our tree removal company to your Fircrest property for taking out trees that are:
Dead or decaying
Already downed
Almost uprooted by a violent storm
Standing in the way of a landscaping/construction project
Turned into a safety hazard
Getting difficult to care for
Tree Removal Service for Home & Business Property in Fircrest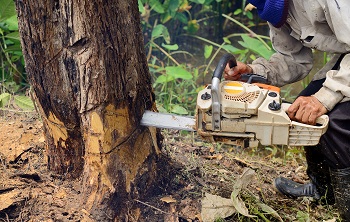 We are available 24 hours a day, 7 days a week to handle emergencies and provide hazardous tree removal service. For selective removal of trees, we schedule the job as per the convenience of our customer.
Look no further than us for tree removal service in the Fircrest area, whether you need it in your residential or commercial property. We have the skills, experience, resources, dedication and confidence of completing your job:
Seamlessly
In the shortest time possible
To your utmost satisfaction
With no hassle or loss to you
We put expert tree trimmers and cutters to work for delivering the superior tree removal service that you expect and deserve.
Why Do Fircrest Residents Choose Our Tree Removal Company?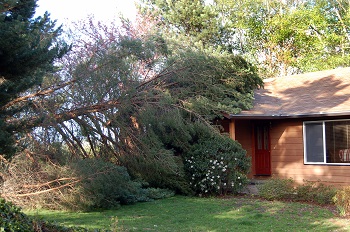 We are a reputable tree service provider that joined the industry in 1977. Our tree removal company is licensed, bonded and insured. We are a family owned and operated business.
What all this amounts to is that the people who choose to hire our tree removal company in the Fircrest area can be sure of:
Getting personalized, friendly attention
Having a free written cost estimate upfront
Receiving high-quality services
Being fully protected all through the job
Paying a fair and competitive price
Becoming our long-term customer for tree services
Looking for a competent and dependable tree removal company serving the Fircrest area?  Your search ends at P'n'D Logging and Tree Service. Call (425) 569-0900 for discuss your requirements from us.